01.12.2019 | Review | Ausgabe 1/2019 Open Access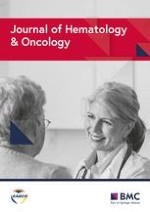 K+-Cl− cotransporter 1 (KCC1): a housekeeping membrane protein that plays key supplemental roles in hematopoietic and cancer cells
Zeitschrift:
Autoren:

A. P. Garneau, S. Slimani, L. E. Tremblay, M. J. Fiola, A. A. Marcoux, P. Isenring
Wichtige Hinweise
Publisher's Note
Springer Nature remains neutral with regard to jurisdictional claims in published maps and institutional affiliations.
Introduction
K
+
-Cl
−
cotransporter 1 (KCC1) is a membrane protein that mediates the symport of K
+
and Cl
−
ions through the surface of most animal cells [
1
]. It is also referred to as SLC12A4 based on the Human Genome Organization (HUGO) nomenclature. It shares high levels of homology in amino acid sequence with three other KCC isoforms that are termed KCC2 (SLC12A5), KCC3 (SLC12A6), and KCC4 (SLC12A7). KCC1 also shares moderate levels of homology with three additional proteins that mediate the symport movement of Na
+
and Cl
−
in the absence or presence of K
+
. Along with the four KCC isoforms, these additional proteins are all part of a larger family of proteins that are termed cation-Cl
−
cotransporters (CCC) in the literature [
1
–
4
].
The molecular identity of KCC1 was deciphered during the mid-1990s just after that of the Na
+
-dependent CCC. Of notice, however, pioneer work by three research groups had already led to the identification of a K
+
-Cl
−
cotransport mechanism during the seventies [
5
–
7
]. Subsequent to their discoveries, the KCC were eventually found to exhibit unique physiological roles and distribution patterns. KCC2 and KCC3 have received the most attention as they were ultimately linked to hereditary forms of neurological disorders in human [
8
–
10
]. KCC1 has received much less attention given that it was found to be ubiquitously distributed and assumed to act as a housekeeping gene [
11
–
13
].
There are yet many lines of evidence to suggest that KCC1 accomplishes dedicated physiological roles as well. In particular, this isoform has been shown to sustain normal erythropoiesis, sickle cell formation, cancer growth, and bone turnover [
14
–
18
]. The main goal of the following review will be to discuss the molecular features and tissue-specific functions of KCC1 from the hematological perspective for the greater part. As will be seen, the characterization of KCC1 has led the way to important findings and promising therapeutic avenues.
Main text
Conclusion
This review has allowed to show that KCC1 accomplishes specific physiological and pathophysiological roles in animal cells and that it does not act solely as a housekeeping K +-Cl − cotransport mechanism. As it stands, however, it is mainly in RBC maturation and sickling of RBC that such roles have been demonstrated more convincingly. There is still emerging evidence to suggest that KCC1 is also of functional relevance in cancer development and in bone resorption.
As mentioned, KCC1 is ubiquitously expressed and could thus play roles in many other cell types within the hematopoietic lineage. In this regard, KCC3 has been found to sustain hypochlorite synthesis by white blood cells through its Cl
−
cotransporter function in phagosomes [
103
,
104
]. Along the same line, it is particularly intriguing that KCC1 is expressed in a variety of leukemic cells but that it is virtually absent from most types of lymphoma cells. It is thus tempting to postulate that the chromosomal locus of KCC1 (16q22.1), which is known to harbor cancer-associated genes such as CDH1 and CDH3, is altered in these cells through DNA rearrangements [
105
]
1
. Alternatively, low K
+
-Cl
−
cotransport activity could confer a survival benefit to a variety of lymphoma cells.
It is perhaps also intriguing that there are still no reports of human disorders that have been linked to pathogenic mutations in
Kcc1
. As suggested by the mouse models, the reason may be that this gene plays a redundant role and that its inactivation is thus tolerated under normal condition. If and when disease-causing mutations are identified, KCC1 will certainly find a place of honor among the other family members. The same will also be true if pharmacologic inactivation of this isoform in sickle cell anemia were to improve the morbidity and mortality that is associated with this prevalent disorder.
Ethics approval and consent to participate
Not applicable.
Consent for publication
All persons designated as authors qualify for authorship and have approved the final version of the manuscript.
Competing interests
The authors declare that they have no competing interests.
Open Access
This article is distributed under the terms of the Creative Commons Attribution 4.0 International License (
http://​creativecommons.​org/​licenses/​by/​4.​0/​
), which permits unrestricted use, distribution, and reproduction in any medium, provided you give appropriate credit to the original author(s) and the source, provide a link to the Creative Commons license, and indicate if changes were made. The Creative Commons Public Domain Dedication waiver (
http://​creativecommons.​org/​publicdomain/​zero/​1.​0/​
) applies to the data made available in this article, unless otherwise stated.
Publisher's Note
Springer Nature remains neutral with regard to jurisdictional claims in published maps and institutional affiliations.
Footnotes
1
Sequences used to generate the phylogram of Fig.
1
b:
CCC Accession numbers

NKCC1 NP_001037.1

NKCC2 NP_000329.2

NCC NP_000330.2

KCC1 NP_005063.1

KCC2 NP_001128243.1

KCC3 NP_598408.1

KCC4 NP_006589.2

CCC8 NP_064631.2

CCC9 NP_078904.3