01.12.2019 | Research article | Ausgabe 1/2019 Open Access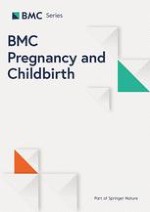 Knowledge, attitude and practice level of women at the periconceptional period: a cross-sectional study in Shaanxi China
Zeitschrift:
Autoren:

Danyang Li, Liyan Huang, Wenfang Yang, Cuifang Qi, Li Shang, Juan Xin, Lingxia Zeng, Min Zhang, Hui Song, Mei Chun Chung
Wichtige Hinweise
Electronic supplementary material
Danyang Li and Liyan Huang contributed equally to this work.
Publisher's Note
Springer Nature remains neutral with regard to jurisdictional claims in published maps and institutional affiliations.
Abstract
Background
Identifying and understanding the knowledge, attitude and practice (KAP) level of women at the periconceptional period has implications for formulating and measuring the adverse pregnancy outcomes for primary prevention.
Methods
A cross-sectional study among pregestational and pregnant women was conducted in Shaanxi during 2016–2017.
Results
Among 791 participants, the average score of periconceptional healthcare knowledge awareness was 6.32 ± 1.78, whereas 28.8% of women have failed. Women who planned to or had undergone premarital and pre-pregnancy examinations accounted for 50.2, and 62.5%, respectively. Less than half (42.0%) of the women started taking folic acid (FA) before pregnancy, and only 37.9% of them took FA regularly at the right time. Multivariate analysis showed that age was the main factor influencing the Attitude and Practice level of women at the periconceptional period, and demonstrated a positive effect on the awareness of right timing of folic acid supplementation, and high rates of premarital and pre-pregnancy examinations. Also, the knowledge pass rate was increased with education level. Fewer women who have birth experience were willing to take FA consistently at the right time compared to those women without birth.
Conclusions
The women at the periconceptional period in Shaanxi lacked the total KAP level of periconceptional healthcare, especially those who live in rural areas and have less education. Government agencies should reinforce more effective primary preventive measures and policies for the prevention of adverse pregnancy outcomes.