01.12.2018 | Research article | Ausgabe 1/2018 Open Access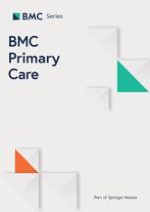 Knowledge, practices and expectations of preventive care: a qualitative study of patients attending government general outpatient clinics in Hong Kong
Zeitschrift:
Autoren:

Denise Y. S. Tam, Yvonne Y. C. Lo, Wendy Tsui
Abstract
Background
Evidence-based preventive care recommendations have been well established, but studies have persistently reported gaps between these recommendations and general practitioners' practices in providing preventive care. Many studies have explored factors that affect the delivery of preventive care from the perspectives of the practitioners, but relatively few have evaluated the patients' point of view. The purpose of this study was to explore patients' understanding of preventive care, the actions they were taking in terms of preventive health and their expectations from family doctors in providing preventive care.
Methods
A qualitative study was conducted based on one-on-one in-depth interviews. Twenty-eight patients without chronic illnesses were purposively recruited from government general outpatient clinics in Hong Kong. The interviews took place between November 2013 and February 2014.
Results
The participants' knowledge of preventive care was limited, and their preventive practices were mostly restricted to healthy lifestyle practices. They rarely obtained individualised preventive care advice from doctors. Screening investigations were initiated after symptoms had already occurred, and the decision of what to check was arbitrary. Few of the participants knew what they wanted from their doctors in terms of preventive care.
Conclusions
These findings show significant gaps between evidence-based preventive recommendations and patients' current knowledge and practice, and show the need for a wider spectrum of preventive care education and reliable sources to provide individualised and affordable preventive assessment and screening services. Most importantly, primary care providers must take a more proactive role to provide preventive services.