01.12.2017 | Research | Ausgabe 1/2017 Open Access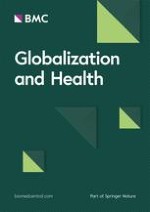 Learning from returnee Ethiopian migrant domestic workers: a qualitative assessment to reduce the risk of human trafficking
Zeitschrift:
Autoren:

Joanna Busza, Sehin Teferra, Serawit Omer, Cathy Zimmerman
Abstract
Background
International migration has become a global political priority, with growing concern about the scale of human trafficking, hazardous work conditions, and resulting psychological and physical morbidity among migrants. Ethiopia remains a significant "source" country for female domestic workers to the Middle East and Gulf States, despite widespread reports of exploitation and abuse. Prior to introduction of a "safe migration" intervention, we conducted formative research to elicit lessons learned by women who had worked as domestic workers abroad. The aim of the study was to identify realistic measures future migrants could take to protect themselves, based on the collective insights and experience of returnees.
Methods
We conducted a qualitative assessment among returnee domestic labour migrants in Amhara Region, Ethiopia, an area considered a "hotspot" for outmigration. We conducted in-depth interviews and focus group discussions with a total of 35 female returnees, exploring risk and protective factors experienced by Ethiopian women during domestic work abroad. We used thematic content analysis to identify practical messages that could improve prospective migrants' preparedness.
Results
Returnees described the knowledge and skills they acquired prior to departure and during migration, and shared advice they would give to prospective migrants in their community. Facilitators of positive migration included conforming to cultural and behavioural expectations, learning basic Arabic, using household appliances, and ensuring safety in employers' homes. Respondents also associated confidence and assertiveness with better treatment and respect, and emphasized the importance of access to external communication (e.g. a mobile phone, local sim card, and contact details) for help in an emergency. Following their own challenging or even traumatic experiences, returnees were keen to support resilience among the next wave of migrants.
Conclusions
There is little evidence on practices that foster safer migration, yet attention to human trafficking has led to an increase in pre-migration interventions. These require robust evidence about local risk and protective factors. Our findings identify knowledge, skills, attributes and resources found useful by returnee domestic workers in Amhara region, and have been used to inform a community-based programme aiming to foster better decision-making and preparation, with potential to offer insights for safer migration elsewhere.