11.10.2019 | Review | Ausgabe 12/2019 Open Access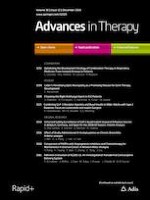 Leber's Hereditary Optic Neuropathy as a Promising Disease for Gene Therapy Development
Zeitschrift:
Autor:

Cuneyt Karaarslan
Wichtige Hinweise
Enhanced Digital Features
Abstract
Leber's hereditary optic neuropathy (LHON) is a relatively common, rapidly progressing inherited optic neuropathy wherein LHON-affected eyes undergo optic nerve atrophy due to retinal ganglion cell (RGC) loss. It is a maternally inherited (or sporadic) mitochondrial disorder caused primarily by mutations in genes that encode components of respiratory complex (RC)1 in mitochondria. Mitochondrial deficiency of RC1 compromises ATP production and oxidative stress management in RGCs. The most common LHON-causing mutations are 11778G>A, 3460G>A, and 14484T>C point mutations in
MT
-
ND4
,
MT
-
ND1
, and
MT
-
ND6
. The unusually high mitochondrial load of RGCs makes them particularly sensitive to these mutations. Patients with LHON may be prescribed ubiquinone (a component of RC3) or idebenone, a ubiquinone analogue with enhanced bioavailability to act downstream of RC1. The challenge of accessing the inner mitochondrial membrane with gene therapy for LHON, and other mitochondrial diseases, may be overcome by incorporation of a specific mitochondrion-targeting sequence (MTS) that enables allotropic expression of a nucleus-transcribed
ND4
transgene. Because LHON penetrance is incomplete among carriers of the aforementioned mutations, identification of environmental factors, such as heavy smoking, that interact with genetics in the phenotypic expression of LHON may be helpful toward preventing or delaying disease development. LHON has become a model for mitochondrial and neurogenerative diseases owing to it having a clearly identified genetic cause and its early onset and rapid progression characteristics. Hence, LHON studies and genetic treatment advances may inform research of other diseases.