30.01.2018 | Cardiac | Ausgabe 7/2018 Open Access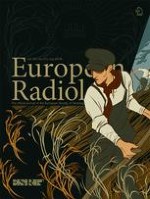 Leveraging the coronary calcium scan beyond the coronary calcium score
Zeitschrift:
Autoren:

Daniel Bos, Maarten J. G. Leening
Abstract
Non-contrast cardiac computed tomography in order to obtain the coronary artery calcium score has become an established diagnostic procedure in the clinical setting, and is commonly employed in clinical and population-based research. This state-of-the-art review paper highlights the potential gain in information that can be obtained from the non-contrast coronary calcium scans without any necessary modifications to the scan protocol. This includes markers of cardio-metabolic health, such as the amount of epicardial fat and liver fat, but also markers of general health including bone density and lung density. Finally, this paper addresses the importance of incidental findings and of radiation exposure accompanying imaging with non-contrast cardiac computed tomography. Despite the fact that coronary calcium scan protocols have been optimized for the visualization of coronary calcification in terms image quality and radiation exposure, it is important for radiologists, cardiologists and medical specialists in the field of preventive medicine to acknowledge that numerous additional markers of cardio-metabolic health and general health can be readily identified on a coronary calcium scan.
Key Points
•
The coronary artery calcium score substantially increased the use of cardiac CT.
•
Cardio-metabolic and general health markers may be derived without changes to the scan protocol.
•
Those include epicardial fat, aortic valve calcifications, liver fat, bone density, and lung density.
•
Clinicians must be aware of this potential additional yield from non-contrast cardiac CT.