01.12.2017 | Research article | Ausgabe 1/2017 Open Access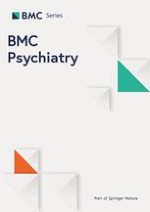 Lifetime prevalence of mental disorders among first and second generation individuals with Turkish migration backgrounds in Germany
Zeitschrift:
Autoren:

Demet Dingoyan, Holger Schulz, Ulrike Kluge, Simone Penka, Azra Vardar, Alessa von Wolff, Jens Strehle, Hans-Ulrich Wittchen, Uwe Koch, Andreas Heinz, Mike Mösko
Abstract
Background
This paper focuses on the lifetime prevalence of mental disorders in individuals with Turkish migration backgrounds in Germany, as there is a lack of reliable epidemiological data on this subject.
Methods
In total, 662 adults with Turkish migration backgrounds were interviewed in Hamburg and Berlin by trained, bilingual interviewers using the computerized Composite International Diagnostic Interview (CIDI DIA-X Version 2.8) to assess diagnoses according to the DSM-IVTR.
Results
The analyses showed a weighted lifetime prevalence of 78.8% for any mental disorder, 21.6% for more than one and 7.3% for five or more disorders. Any mood disorder (41.9%), any anxiety disorder (35.7%) and any somatoform disorder/syndrome (33.7%) had the highest prevalences. Despite the sociodemographic differences between the first and second generations, there were no significant differences in the lifetime prevalence between generations, with the exception of any bipolar disorder. Female gender, older age and no current partnership were significantly associated with the occurrence of any mood disorder.
Conclusions
Overall, the results indicate a high lifetime prevalence in individuals with Turkish migration backgrounds in Germany. These initial data are highly relevant to the German clinical and psychosocial healthcare system; however, the methodological limitations and potential biases should be considered when interpreting the results.