01.12.2015 | Research article | Ausgabe 1/2015 Open Access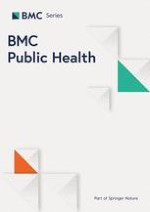 Linking individual medicare health claims data with work-life claims and other administrative data
Zeitschrift:
Autoren:

Elizabeth Mokyr Horner, Mark R. Cullen
Wichtige Hinweise
Competing interests
All authors receive or have received some percentage of their salary support from the Alcoa grant. The funders had no role in the design of this study; collection, management, analysis and interpretation of the data or the conduct of this study or preparation or approval of the manuscript. Alcoa reviewed the manuscript prior to publication.
Authors' contributions
MRC obtained the data, and together, MRC and EMH designed the study. Then, EMH performed the data integration and implemented statistical tests. EMH and MRC discussed the results. EMH wrote the first draft of the paper, with MRC providing input on paper content and style.
Authors' information
MRC is the overall PI of the Alcoa Study, a coordinated series of investigations of work and health initiated by joint consent with Alcoa, Inc in 1997. EMH was a post-doctoral fellow with Dr. Cullen at the time of this work.
Abstract
Background
Researchers investigating health outcomes for populations over age 65 can utilize Medicare claims data, but these data include no direct information about individuals' health prior to age 65 and are not typically linkable to files containing data on exposures and behaviors during their worklives. The current paper is a proof-of-concept, of merging employers' administrative data and private, employment-based health claims with Medicare data. Characteristics of the linked data, including sensitivity and specificity, are evaluated with an eye toward potential uses of such linked data. This paper uses a sample of former manufacturing workers from an industrial cohort as a test case. The dataset created by this integration could be useful to research in areas such as social epidemiology and occupational health.
Methods
Medicare and employment administrative data were linked for a large cohort of manufacturing workers (employed at some point during 1996–2008) who transitioned onto Medicare between 2001–2009. Data on work-life health, including biometric indicators, were used to predict health at age 65 and to investigate the concordance of employment-based insurance claims with subsequent Medicare insurance claims.
Results
Chronic diseases were found to have relatively high levels of concordance between employment-based private insurance and subsequent Medicare insurance. Information about patient health prior to receipt of Medicare, including biometric indicators, were found to predict health at age 65.
Conclusions
Combining these data allows for evaluation of continuous health trajectories, as well as modeling later-life health as a function of work-life behaviors and exposures. It also provides a potential endpoint for occupational health research. This is the first harmonization of its kind, providing a proof-of-concept. The dataset created by this integration could be useful for research in areas such as social epidemiology and occupational health.