01.12.2017 | Research | Ausgabe 1/2017 Open Access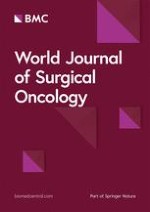 Lipid raft-mediated miR-3908 inhibition of migration of breast cancer cell line MCF-7 by regulating the interactions between AdipoR1 and Flotillin-1
Zeitschrift:
Autoren:

Yuan Li, Fei Shan, Jinglong Chen
Abstract
Background
The mechanisms of lipid raft regulation by microRNAs in breast cancer are not fully understood. This work focused on the evaluation and identification of miR-3908, which may be a potential biomarker related to the migration of breast cancer cells, and elucidates lipid-raft-regulating cell migration in breast cancer.
Methods
To confirm the prediction that miR-3908 is matched with AdipoR1, we used 3'-UTR luciferase activity of AdipoR1 to assess this. Then, human breast cancer cell line MCF-7 was cultured in the absence or presence of the mimics or inhibitors of miR-3908, after which the biological functions of MCF-7 cells were analyzed. The protein expression of AdipoR1, AMPK, and SIRT-1 were examined. The interaction between AdipoR1 and Flotillin-1, or its effects on lipid rafts on regulating cell migration of MCF-7, was also investigated.
Results
AdipoR1 is a direct target of miR-3908. miR-3908 suppresses the expression of AdipoR1 and its downstream pathway genes, including
AMPK
,
p-AMPK
, and
SIRT-1
. miR-3908 enhances the process of breast cancer cell clonogenicity. miR-3908 exerts its effects on the proliferation and migration of MCF-7 cells, which are mediated by lipid rafts regulating AdipoR1's ability to bind Flotillin-1.
Conclusions
miR-3908 is a crucial mediator of the migration process in breast cancer cells. Lipid rafts regulate the interactions between AdipoR1 and Flotillin-1 and then the migration process associated with miR-3908 in MCF-7 cells. Our findings suggest that targeting miR-3908 and the lipid raft, may be a promising strategy for the treatment and prevention of breast cancer.