01.12.2018 | Research | Ausgabe 1/2018 Open Access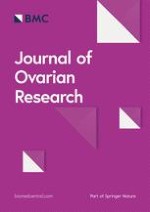 Live birth rate after human chorionic gonadotropin priming in vitro maturation in women with polycystic ovary syndrome
Zeitschrift:
Autoren:

V. N. A. Ho, T. D. Pham, A. H. Le, T. M. Ho, L. N. Vuong
Background
Methods
Study design
This retrospective study was performed in My Duc hospital, a large private IVF center in Ho Chi Minh City, Vietnam. The study was carried out in accordance with the Declaration of Helsinki, and all patient information was handled confidentially. The confidential use of patient information for research purposes is exempt from ethical approval under Vietnamese law.
Subjects
To be eligible, women had to have PCOS diagnosed according to the Rotterdam criteria [
37
], be aged 18–42 years, and were undergoing IVM. Exclusion criteria included uterine abnormalities, and donor or preimplantation genetic screening/diagnosis cycles.
Stimulation, monitoring and oocyte pick-up
The same ovarian stimulation protocol was used in all patients. Oral contraceptive pills were given for two weeks to induce bleeding. Women received injections of follicle-stimulating hormone (FSH; Puregon ®, Merck Sharpe & Dohme) 100 IU/day on cycle days 3, 4 and 5. Ultrasound was performed on cycle day 5 to document follicular size and determine endometrial thickness. Women were given an injection of hCG 10,000 IU on cycle day 6 (independent of follicle size), and oocyte pick-up (OPU) was scheduled 36 h thereafter.
In vitro maturation protocol
After OPU, all oocytes were placed in pre-maturation medium for 2 h. They were then transferred to maturation medium (Origio, Denmark) and cultured for 20 h, after which mature oocytes underwent intra-cytoplasmic sperm injection (ICSI). In the remaining oocytes, maturation was re-checked after another 4 h, with ICSI performed in any additional mature oocytes.
Embryo transfer
Fresh embryo transfer (ET) was performed 3 days (day 2, 4-cell embryos) or 4 days (day 3, 8-cell embryos) after OPU based on patient preference. Any additional embryos were frozen on the day of scheduled embryo transfer. When successful pregnancy did not occur, a frozen ET was planned. In frozen ET cycles, the endometrium was prepared using oral estradiol valerate 8 mg/day starting from the second or third day of the menstrual cycle. Endometrial thickness was monitored from day 6 onwards, and vaginal progesterone 800 mg/day was started when endometrial thickness reached ≥8 mm. A maximum of three embryos were thawed on the day of ET, two or three days after the start of progesterone depending on the stage of embryo freezing. Two hours after thawing, surviving embryos were transferred into the uterus. The number of embryos transferred was dependent on the number available and patient preference. In fresh and frozen cycles, a serum beta hCG test was performed 2 weeks after ET. Luteal support with estradiol 4 mg/day and vaginal progesterone 800 mg/day was continued up to at least 7 weeks of gestation.
Outcomes
We studied the live birth (birth of at least one newborn after 24 weeks' gestation that exhibits any sign of life) rate after the first ET. We also report the number of oocytes retrieved, maturation rate, fertilization rate, OHSS rate, implantation rate, positive pregnancy test (serum hCG level > 5 mIU/mL), clinical pregnancy (at least one gestational sac on ultrasound at 7 weeks), ongoing pregnancy (pregnancy continuing past 20 weeks' gestation), ectopic pregnancy (presence of a gestational sac outside the uterine cavity shown on sonography or laparoscopy) and miscarriage (pregnancy loss at < 12 weeks and from 12 to 24 weeks). In case of ongoing pregnancy, we reported preterm delivery, birth weight (grams), and any congenital anomaly. We also report median time to achieve live birth, and the cumulative live birth rate at 12 months after the IVM cycle.
Statistical analysis
Outcomes after the first ET are reported using descriptive statistics. We constructed Kaplan-Meier curves to estimate cumulative live birth rates. Univariate and multivariate logistic regression analyses were performed to identify predictive variables of live birth after the first ET. Univariate and multivariate linear regression analyses were also performed to identify predictive variables for the number of oocytes retrieved and for the maturation rate. All variables with
p
values of < 0.25 in the univariate analysis were included in the multivariate analyses to identify independent predictors of live birth after IVM. All analyses were performed using the R statistical package (R version 3.3.3).
Results
Discussion
The results of this retrospective analysis show that acceptable live birth rates can be achieved in women with PCOS after IVM with hCG priming. The live birth rate after IVM was close to that with conventional IVF. There are a number of possible reasons for this. Firstly, we have been doing IVM for nearly 12 years so have a good level of experience and competency with this technique. Secondly, the IVF rate at our center is slightly lower than that at other centers because we transfer day 3 embryos rather than blastocysts.
Collection of a good number of oocytes is the first step in the IVM procedure and their maturation is essential so that there are a good number of embryos to transfer. To facilitate selection of suitable candidates prior to starting IVM, pretreatment factors associated with relevant procedural metrics are needed. This was the rationale for our analysis of predictive factors for number of oocytes and maturation rate.
Conclusions
The live birth rate after IVM in women with PCOS was acceptable and similar to that after IVF. IVM is a convenient option in these women and may be a feasible and effective alternative to IVF. Women with a high AMH and low LH at baseline appear to be most suitable for IVM, and transfer of two embryos gives a good result in terms of live birth rate.
Availability of data and materials
The datasets generated and/or analyzed during the current study are not publicly available due to patient privacy but are available from the corresponding author on reasonable request.
Ethics approval and consent to participate
This study retrospectively analyzed anonymized patient data and was exempt from ethical approval under Vietnamese law.
Consent for publication
Not applicable.
Competing interests
The authors declare that they have no competing interests.
Publisher's Note
Springer Nature remains neutral with regard to jurisdictional claims in published maps and institutional affiliations.
Open Access
This article is distributed under the terms of the Creative Commons Attribution 4.0 International License (
http://​creativecommons.​org/​licenses/​by/​4.​0/​
), which permits unrestricted use, distribution, and reproduction in any medium, provided you give appropriate credit to the original author(s) and the source, provide a link to the Creative Commons license, and indicate if changes were made. The Creative Commons Public Domain Dedication waiver (
http://​creativecommons.​org/​publicdomain/​zero/​1.​0/​
) applies to the data made available in this article, unless otherwise stated.