01.12.2017 | Research article | Ausgabe 1/2017 Open Access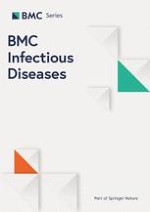 Local epidemiology and resistance profiles in acute uncomplicated cystitis (AUC) in women: a prospective cohort study in an urban urological ambulatory setting
Zeitschrift:
Autoren:

Michael Seitz, Christian Stief, Raphaela Waidelich
Abstract
Background
Acute uncomplicated cystitis (AUC) is a common ailment in the urological setting. Guidelines for urinary tract infections are based on large-scale multi-centre, epidemiological and international studies. The objective of this observational study was to establish whether the results of a multi-centre study on the resistance profile of
Escherichia coli (E. coli)
in patients with AUC could be directly applied to an urological practice in a major European city or whether there are divergences in the resistance profile.
Methods
An observational study was applied prospectively to 502 patients with AUC between January 2015 and January 2017). Personal data were anonymised. Exclusion criteria were the patient's age (<18) and treatment with an antibiotic in the week preceding examination.
Results
The average age was 32 (range 18–56). The most commonly detected bacteria was
E. coli
with 86%, followed by
Enterococcus faecalis
with 10% and
Klebsiella pneumoniae
with 4%. Resistance tests showed
E. coli
to be highly sensitive to fosfomycin (99.2%), nitrofurantoin (98.1%) and cefpodoxime (92.9%).
E. coli
exhibited resistance to ciprofloxacin (CIP) in 15.1%, to trimethoprim/sulfamethoxazole (TRS) in 25.2% and to amoxicillin/clavulanic acid (AMC) in 34% of cases.
Conclusion
The comparison between data from this study and data from a multi-centre European (ECO-SENSI, ECO-SENSII and the 2014 update) showed relatively good sensitivity rates for fosfomycin and nitrofurantoin but significant differences in respect of resistance levels to TRS, CIP and AMC. AUC should therefore only be treated with TRS, CIP and AMC after a susceptibility test has been carried out.