01.12.2019 | Research article | Ausgabe 1/2019 Open Access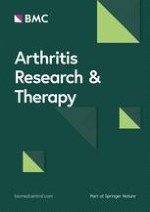 Long non-coding RNA HOTAIR modulates intervertebral disc degenerative changes via Wnt/β-catenin pathway
Zeitschrift:
Autoren:

Shengfeng Zhan, Kun Wang, Yu Song, Shuai Li, Huipeng Yin, Rongjin Luo, Zhiwei Liao, Xinghuo Wu, Yukun Zhang, Cao Yang
Wichtige Hinweise
Shengfeng Zhan and Kun Wang contributed equally to this work.
Publisher's Note
Springer Nature remains neutral with regard to jurisdictional claims in published maps and institutional affiliations.
Abstract
Background
Intervertebral disc degeneration (IDD) has a complicated and enigmatic pathogenic process. Accumulating evidence shows that long non-coding RNAs (LncRNAs) play a role in the pathogenesis of IDD. This study aimed to investigate the expression and role of the LncRNA HOTAIR in IDD pathogenesis.
Methods
Nucleus pulposus (NP) tissue samples from 10 patients with idiopathic scoliosis and 10 patients with lumbar disc herniation were collected. qRT-PCR was used to assess the expression of HOTAIR and ECM-related genes; western blotting was used to detect the expression of senescence biomarkers, apoptosis-related proteins, and Wnt/β-catenin pathway; flow cytometry was used to detect apoptosis; and the MTT assay was used to determine cell proliferation. Moreover, a classic needle-punctured rat tail model was used to investigate the role of HOTAIR in IDD in vivo.
Results
The results showed that the expression of HOTAIR significantly increased during IDD progression. The overexpression of HOTAIR was found to induce nucleus pulposus (NP) cell senescence, apoptosis, and extracellular matrix (ECM) degradation. HOTAIR silencing by RNA interference in NP cells prevented interleukin-1β-induced NP cell senescence, apoptosis, and ECM degradation. Furthermore, we found that the Wnt/β-catenin pathway played a role in regulating HOTAIR to induce these changes in NP cells. Moreover, HOTAIR inhibition in a rat model effectively attenuated IDD symptoms in vivo.
Conclusions
Our findings confirmed that HOTAIR promoted NP cell senescence, apoptosis, and ECM degradation via the activation of the Wnt/β-catenin pathway, while silencing HOTAIR attenuated this degeneration process, indicating a potential therapeutic target against IDD.