01.12.2017 | Research article | Ausgabe 1/2017 Open Access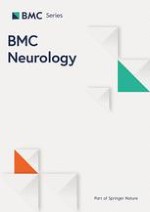 Long noncoding RNA papillary thyroid carcinoma susceptibility candidate 3 (PTCSC3) inhibits proliferation and invasion of glioma cells by suppressing the Wnt/β-catenin signaling pathway
Zeitschrift:
Autoren:

Shujun Xia, Ri Ji, Weiwei Zhan
Wichtige Hinweise
Electronic supplementary material
The online version of this article (doi:
10.​1186/​s12883-017-0813-6
) contains supplementary material, which is available to authorized users.
Abstract
Background
The dysregulation of long noncoding RNAs (lncRNAs) has been identified in a variety of cancers. An increasing number of studies have found the critical role of lncRNAs in the regulation of cellular processes, such as proliferation, invasion and differentiation. Long noncoding RNA papillary thyroid carcinoma susceptibility candidate 3 (PTCSC3) is a novel lncRNA that was primarily detected in papillary thyroid carcinoma. However, the biological function and molecular mechanism of lncRNA PTCSC3 in glioma are still unknown.
Methods
The expression level of lncRNA PTCSC3 in human microglia and glioma cell lines was examined using quantitative real-time polymerase chain reaction (qRT-PCR). The influence of lncRNA PTCSC3 on cell proliferation were studied using the cell counting kit-8, and cell cycle and apoptosis were analyzed by flow cytometry assays. The migration and invasion abilities were investigated by transwell and wound healing assays. The target genes of lncRNA PTCSC3 were explored by qRT-PCR, immunofluorescence and western blot.
Results
LncRNA PTCSC3 was significantly downregulated in glioma cell lines. The overexpression of lncRNA PTCSC3 suppressed proliferation and induced apoptosis in U87 and U251 cells. Additionally, the overexpression of lncRNA PTCSC3 inhibited the migration and invasion of U87 and U251 cells. Moreover, lncRNA PTCSC3 inhibited the epithelial-mesenchymal transition of U87 cells. The study also demonstrated that LRP6, as a receptor of the Wnt/β-catenin pathway, was a target of lncRNA PTCSC3. By evaluating the expression levels of Axin1, active β-catenin, c-myc, and cyclin D1, the study indicated that lncRNA PTCSC3 inhibited the activation of the Wnt/β-cateninpathway through targeting LRP6.
Conclusions
LncRNA PTCSC3 inhibits the proliferation and migration of glioma cells and suppresses Wnt/β-catenin signaling pathway by targeting LRP6. LncRNA PTCSC3 is a potential therapeutic target for treatment of glioma.