01.12.2017 | Study protocol | Ausgabe 1/2017 Open Access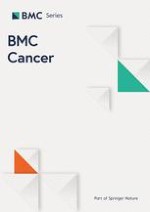 Long-term effects and psychological adjustment: study protocol of a large register-based study on quality of life among survivors of hematological malignancies
Zeitschrift:
Autoren:

Peter Esser, Katharina Kuba, Heide Götze, Anja Mehnert
Background
Objectives
Taking into account research gaps, inconclusive results and highly selected samples in previous studies, our primary aim is to investigate long-term effects of physical, psychological and social domains of QoL among a large sample of hematological cancer survivors, starting from 3 years after diagnosis. This approach will allow us to present various dimensions of QoL at different phases following a hematological cancer diagnosis. Large comparison data from the general population will help to better estimate the burden of those patients. Beyond this descriptive scope, our second aim is to look for non-medical and non-physical factors moderating or mediating the relationship between medical/physical burden and subjective well-being. This will help to identify and to therapeutically address features that are predictive for high QoL despite adverse and long-standing consequences.
Methods/Design
Study design
This is a large cross-sectional study among hematological cancer survivors. Owing to chronicity as well as long treatment and rehabilitation periods among respective patients, we chose a minimum period of 3 years after primary diagnosis. All participants will fulfill a set of self-report-questionnaires, either paper pencil or online.
Study participants
We will collect data of at least 1000 patients with malignant neoplasms of lymphoid, hematopoietic and related tissue (ICD-10: C81-C96). Further inclusion criteria are (i) minimum period of 3 years after diagnosis, (ii) minimum age of 18 years at time of diagnosis, (iii) maximum age of 85 at time of assessment, (iv) sufficient knowledge of the German language, (v) physical, psychological and cognitive ability for study participation and (vi) written informed consent. We seek to end with five relatively equal groups (
n
= 200 each) clustered in 3–5 years, 6–8 years, 9–11 years and 12–14 years and ≥15 years after first diagnosis.
Recruitment
Collaborations with the Clinical Cancer Registry at the Cancer Center Leipzig and the Epidemiologic Cancer Registry of Schleswig-Holstein ensure access to contact information for eligible patients in two cancer registries. Trained personnel in the two institutions (the city of Leipzig and the federal state of Schleswig-Holstein) extract patients who both gave general permission to be contacted for research projects and fulfill our inclusion criteria. Eligible patients are then contacted by sending them a package containing (i) a letter in which they are asked to participate in the study (ii) a flyer with important study information, (iii) the questionnaire, (iv) a declaration of consent and (v) a stamped envelope. Participants fill in the questionnaire and the declaration of consent and send these documents back to the coordinating study center. Alternatively, patients can participate online by using the software LimeSurvey [
35
]. Patients who do not respond within the next weeks are reminded. In case they do not wish to participate, they are asked to report their reason for non-participation on a form enclosed in the reminding package.
According to the tumor center of Leipzig, around 60% of all extracted (i.e. eligible) survivors will be deceased or cannot reached due to organizational reasons (e.g. change of name by marriage, move). To ensure our target sample size, we also collect participants from other sources, including social media, patient congresses, established doctors and self-help groups. An overview of our recruitment procedure and sample composition is given in Fig.
1
.
×
Bias control
Responders and non-responders will be analyzed in terms of important sociodemographic (such as age and gender) and medical characteristics (such as type of diagnosis and time since diagnosis). Significant group differences will be taken into account in both statistical models and interpretation of the findings. Furthermore, reported reasons for non-participation, e.g. organizational reasons or physical and psychological burden, will be evaluated to estimate other possible sample biases.
Finally, participants are assigned to two major groups, i.e. 'cancer registry' vs. 'other sources'. Respective bias control will be ensured by either separate analyses or by including a group variable in multivariate analyses.
Minimum sample size
The target sample size is based on the minimum number of patients in each of the five subsamples (3–5 years, 6–8 years, 9–11 years, 12–14 years and ≥15 years) that is necessary to identify predictors for high QoL.
As a first step, we estimated the expected amount of patients with relatively high QoL. For this purpose, we used a previous study among hematological cancer patients at a mean of 7 years after diagnosis (for further information see T3-sample in Esser et al. [
36
]). In detail, we calculated the percentage of patients with a QoL-score of the EORTC-QLQ-C30 [
37
] not less than one standard deviation below the German norm values [
38
]. This applied to around 60% of the patients. As a second step, we calculated the required sample size which is necessary to apply appropriate multiple regression analyses. For this a priori-computation, we applied G*Power 3.1 [
39
], using 'Fixed Model, R
2
increase' [
40
]: Given a test power of 80% and an alpha-level of .05, a sample size of 114 is needed to determine an effect of f
2
= 0.10 in multiple regression analyses that allow to test for three potential predictors when taking into account the three most important control variables (age, gender and diagnosis). Given that around 60% of the patients show high QoL and therefore can be used in such analyses, we need subsamples of
n
= 200 to ensure a minimum sample of
n
= 114 to apply appropriate multiple regression analyses. Consequently, the minimum total sample size was set at
N
= 5*200 = 1000.
Comparison groups
To estimate the burden among the cancer survivors, we compare their results with norm values. Thanks to representative surveys organized by our institution with the assistance of a demographic consulting company (USUMA, Berlin, Germany), we have access to data sets containing large, nationwide and randomly selected samples among the general population. In detail, data is available for the EORTC-QLQ-C30 (
N
= 2448) [
38
], FLZ
M
(
N
= 5036) [
41
], PHQ-9 (
N
= 5018) [
42
], GAD-7 (
N
= 5030) [
43
], NCCN Distress Thermometer (
N
= 2437; previously unpublished), F-SozU (
N
= 2507) [
44
] and PFB-K (
N
= 1390) [
45
].
Measurements
Statistical analyses
To investigated QoL over time, we will cluster the participants in groups with respect to the years since diagnosis and compare their means in relevant outcomes, e.g. via t-tests or chi-square tests. Those groups are then further compared with the general population. Effect sizes will be calculated to estimate the magnitude of significant effects. All analyses will be controlled for important variables such as gender, age and diagnosis.
For our aim to identify factors predicting patients to show relatively high QoL, we will apply multiple regression analyses. For more complex hypotheses, e.g. on moderating or mediating factors, we will apply structure equation modeling.
Additionally, our sample size and comprehensive assessment enables the application of confirmatory factor analyses and investigation of convergent/discriminant validity. Therefore, we will validate our German translations of the AFI [
68
] and the MHLC [
65
]. Furthermore, we will compare the patients from the cancer registry with the patients recruited from other sources. Such an investigation will be of great importance in interpreting results of the growing number of research based exclusively on patients recruited via social media.
Discussion
To date, long-term data on QoL of hematological cancer patients is very scarce and mostly based on HSCT patients, thereby limiting generalizability of results. We conduct a relevant study featuring several methodological advantages ensuring novel results. First, we use a very large dataset, enabling us to stratify in well-defined groups with respect to time since diagnosis and thus to investigate QoL including physical, psychological and social aspects at different phases post-diagnosis. Second, access to large data sets of the general population in the most important outcomes will help to extract control groups perfectly matched by age and gender. Third, patient recruitment from two cancer registries in different parts of Germany improves generalizability. Fourth, the registries ensure correct information in the most important medical and sociodemographic variables and additionally allow for responder analyses. Finally, the sample size allows for applying methods to detect underlying processes that predict QoL. A limitation of the study is the cross-sectional design.
Taken together, our study will help to inform health care providers about the specific long-term burden among survivors with hematological malignancies and to develop adequate intervention strategies in order to heighten QoL in this specific patient group.
Acknowledgements
We acknowledge support from the German Research Foundation (DFG) and Universität Leipzig within the program of Open Access Publishing.
Funding
The study is funded by grants from the German foundation Deutsche José Carreras Leukämie-Stiftung (grant number: DJCLS R 14/18) and sponsored by the Department of Medical Psychology and Medical Sociology at the University Medical Center of Leipzig. The funding and sponsoring sources are not involved in any stage of the research process.
Availability of data and materials
The datasets used and/or analysed during the current study are available from the corresponding author on reasonable request.
Ethics approval and consent to participate
The study was approved by the local ethics committee of the Medical Faculty at the University of Leipzig (approval number: 292–15-24,082,015). All patients willing to participate provide written informed consent.
Consent for publication
Not applicable.
Competing interests
The authors declare that they have no competing interests.
Publisher's Note
Springer Nature remains neutral with regard to jurisdictional claims in published maps and institutional affiliations.
Open Access
This article is distributed under the terms of the Creative Commons Attribution 4.0 International License (
http://​creativecommons.​org/​licenses/​by/​4.​0/​
), which permits unrestricted use, distribution, and reproduction in any medium, provided you give appropriate credit to the original author(s) and the source, provide a link to the Creative Commons license, and indicate if changes were made. The Creative Commons Public Domain Dedication waiver (
http://​creativecommons.​org/​publicdomain/​zero/​1.​0/​
) applies to the data made available in this article, unless otherwise stated.