01.12.2017 | Study protocol | Ausgabe 1/2017 Open Access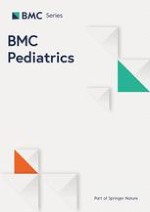 Long-term effects of vitamin D supplementation in vitamin D deficient obese children participating in an integrated weight-loss programme (a double-blind placebo-controlled study) – rationale for the study design
Zeitschrift:
Autoren:

Agnieszka Szlagatys-Sidorkiewicz, Michał Brzeziński, Agnieszka Jankowska, Paulina Metelska, Magdalena Słomińska-Frączek, Piotr Socha
Abstract
Background
Obesity is associated not only with an array of metabolic disorders (e.g. insulin resistance, hiperinsulinemia, impaired tolerance of glucose, lipid disorders) but also skeletal and joint abnormalities. Recently, a pleiotropic role of vitamin D has been emphasized. Obese children frequently present with vitamin D deficiency, and greater fat mass is associated with lower serum concentration of this vitamin. Although some evidence suggests that weight loss may affect vitamin D status, this issue has not been studied extensively thus far. The aim of a double-blind placebo-controlled study is to assess long-term health effects of vitamin D supplementation in vitamin D deficient obese children participating in an integrated weight-loss programme.
Methods
A randomized double-blind, placebo-controlled trial analysing the effects of vitamin D3 supplementation in overweight or obese vitamin D deficient (<30 ng/ml) children participating in an integrated weight-loss programme. Children are randomized to receive either vitamin D (1200 IU) or placebo for 26 weeks. Primary endpoints include changes in BMI (body mass index), body composition and bone mineral density at the end of the study period, and secondary endpoints – the changes in laboratory parameter reflecting liver and kidney function (transaminases, creatinine) and glucose homeostasis (glucose and insulin levels during oral glucose tolerance test).
Discussion
The effects of vitamin D supplementation in obese individuals, especially children, subjected to a weight-loss program are still poorly understood. Considering physiological processes associated with puberty and adolescent growth, we speculate that supplementation may enhance weight reduction and prevent bone loss in obese children deficient in this vitamin.
Trial registration
NCT 02828228
; Trial registration date: 8 Jun 2016; Registered in: ClinicalTrials.gov. The trial was registered retrospectively.