01.12.2017 | Research | Ausgabe 1/2017 Open Access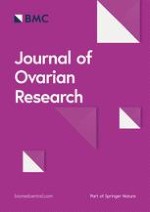 Low oxygen tension increases mitochondrial membrane potential and enhances expression of antioxidant genes and implantation protein of mouse blastocyst cultured in vitro
Zeitschrift:
Autoren:

Yun-Yi Ma, Huei-Wen Chen, Chii-Ruey Tzeng
Abstract
Background
In human IVF, embryos cultured with a lower O2 tension (5%) can give rise to higher success rates when compared with normoxic conditions (20%). However, the mechanisms behind the beneficial effects of reduced oxygen tension in embryogenesis remain unclear. The aim of this study was to evaluate the expression of oxygen related and antioxidant genes and mitochondrial function in mouse embryo cultured under hypoxic and normoxic conditions, to investigate the beneficial effect of low oxygen tension in preimplantation embryogenesis.
Methods
Two-cell ICR mouse embryos were cultured to blastocysts under different oxygen tension (3% and 20%). The gene expression of oxygen-related proteins (hypoxia-inducible factor, HIF), HIF targets (vascular endothelial growth factor, VEGF; glucose transporter 3, GLUT-3) and antioxidants (manganese superoxide dismutase, MnSOD; peroxiredoxin 5, PRDX5) were assessed using quantitative RT-PCR and implantation-related protein (Leukemia Inhibitory Factor Receptor, LIFR) was validated by immunofluorescence. Apoptosis, mitochondrial membrane potential (MtMP) and ROS levels were measured by TUNEL, JC-1 and DCFDA assays, respectively.
Results
Blastocyst development rate (92.3% vs. 79.4%) and hatch rate (80% vs. 70.4%) were both higher in embryos cultured in 3% O
2
than in 20% O
2
. The transcription levels of MnSOD, PRDX5, VEGF and GLUT-3 also significantly increased in 3% O
2
compared with 20% O
2
(
P
< 0.05). Immunofluorescence showed that the intensity of staining for HIF-2α, MnSOD and LIFR were higher in 3% O
2
. Blastocysts cultured under 3% O
2
exhibited significantly higher MtMP compared with 20% O
2
. ROS and Apoptosis levels were significantly higher in the 20% O
2
group than in the 3% O
2
group (
P
< 0.05).
Conclusions
Low O2 tension may improve embryo viability by increasing expression of antioxidant enzymes and glucose transporter activities. It provides an environment conducive to viability by upregulation of LIFR/VEGF and increased MtMP which could enhance implantation potential and reduce apoptosis in mouse blastocyst. These effects may be initiated and regulated by HIF-2α, a key mediator in a hypoxic environment.