01.12.2017 | Research | Ausgabe 1/2017 Open Access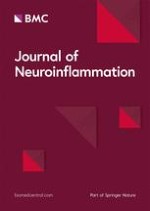 Lymphocytes have a role in protection, but not in pathogenesis, during La Crosse Virus infection in mice
Zeitschrift:
Autoren:

Clayton W. Winkler, Lara M. Myers, Tyson A. Woods, Aaron B. Carmody, Katherine G. Taylor, Karin E. Peterson
Abstract
Background
La Crosse Virus (LACV) is a primary cause of pediatric viral encephalitis in the USA and can result in severe clinical outcomes. Almost all cases of LACV encephalitis occur in children 16 years or younger, indicating an age-related susceptibility. This susceptibility is recapitulated in a mouse model where weanling (3 weeks old or younger) mice are susceptible to LACV-induced disease, and adults (greater than 6 weeks) are resistant. Disease in mice and humans is associated with infiltrating leukocytes to the CNS. However, what cell types are infiltrating into the brain during virus infection and how these cells influence pathogenesis remain unknown.
Methods
In the current study, we analyzed lymphocytes recruited to the CNS during LACV-infection in clinical mice, using flow cytometry. We analyzed the contribution of these lymphocytes to LACV pathogenesis in weanling mice using knockout mice or antibody depletion. Additionally, we studied at the potential role of these lymphocytes in preventing LACV neurological disease in resistant adult mice.
Results
In susceptible weanling mice, disease was associated with infiltrating lymphocytes in the CNS, including NK cells, CD4 T cells, and CD8 T cells. Surprisingly, depletion of these cells did not impact neurological disease, suggesting these cells do not contribute to virus-mediated damage. In contrast, in disease-resistant adult animals, depletion of both CD4 T cells and CD8 T cells or depletion of B cells increased neurological disease, with higher levels of virus in the brain.
Conclusions
Our current results indicate that lymphocytes do not influence neurological disease in young mice, but they have a critical role protecting adult animals from LACV pathogenesis. Although LACV is an acute virus infection, these studies indicate that the innate immune response in adults is not sufficient for protection and that components of the adaptive immune response are necessary to prevent virus from invading the CNS.