01.12.2020 | Case report | Ausgabe 1/2020 Open Access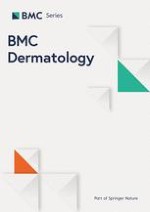 Madurella mycetomatis

infection of the foot: a case report of a neglected tropical disease in a non-endemic region
Zeitschrift:
Autoren:

Basma Karrakchou, Ibtissam Boubnane, Karima Senouci, Badreddine Hassam
Wichtige Hinweise
Publisher's Note
Springer Nature remains neutral with regard to jurisdictional claims in published maps and institutional affiliations.
Abbreviations
MALDI-TOF
Matrix-Assisted Laser Desorption Ionization Time-Of-Flight
MRI
Magnetic Resonance Imaging
PCR
Polymerase Chain Reaction
Background
Mycetoma is a chronic granulomatous infection of cutaneous and subcutaneous tissues that can be caused by filamentous bacteria (actinomycetoma) or fungi (eumycetoma) [
1
]. It occurs typically in young men between 20 and 40 years old, and is the prerogative of farmers who are exposed to contaminated soil during minor injuries in most cases [
2
]. Clinically, mycetoma or « Madura foot » is an inflammatory tumor, often polyfistulised, evolving in a chronic mode. Its fistulas give rise to grains whose color directs towards the causative germ [
3
,
4
]. Although the true incidence of mycetoma remains uncertain, 60% of mycetoma are bacterial and 40% are fungal [
5
]. And most of the cases fall between latitude 15°S and 30°N, the so-called "mycetoma belt" characterized by warm, dry, semi-desert regions with low rainfall [
3
,
6
]. Therefore, mycetoma is endemic in many countries in the tropics and subtropics [
3
], but little known in other countries including Morocco where they prevail in sporadic forms and cause diagnostic problems [
7
].
In this work, a case of eumycetoma of the foot in a Moroccan patient was reported, and literature review was provided.
Case presentation
Our patient is a 64 years old man from Sidi Slimane in the center of Morocco where he currently lives and works as a farmer. He is married and has five children in good health. He presented ten years ago a history of a nodule located in the dorsal surface of his right forefoot, which has progressively increased in size until becoming a swelling and slightly painful polyfistulised tumor emitting dark grains. No previous trauma or injury of the foot has been noticed by the patient and no travel to endemic zone in Africa or outside Africa has been reported. He was hospitalized in the Dermatology department of the University Hospital Ibn Sina of Rabat, and the diagnosis of eumycetoma due to
Madurella mycetomatis
was detected. The patient was initially treated with oral itraconazole at a dosage of 400 mg/day during 2 years. After antifungal treatment, the lesions did not improve substantially and itraconazole was substituted by terbinafine 500 mg/day, associated with surgical debridement of the tumor. The outcome was good with total healing of the lesions, and treatment with terbinafine was continued to achieve a total length of 6 months.
The current history goes back to 6 months by the appearance of a nodule localized on the previous scar, having the same evolution than the previous one. On physical examination, he had an indurated inflammatory tumor of the dorsal surface of the right forefoot, measuring 15x10cm, adherent to the skin and to deep structures, with many visible openings, which let emerge seropurulent sometimes hematic fluid and small black grains of 1 to 2 mm (Fig.
1
). Moreover, inflammatory inguinal lymphadenopathy was found in the right side, and macerated toes intertrigos were present in the right foot. Furthermore, there was no fever or alteration of the general condition.
×
On the other hand, several differential diagnoses of mycetoma such as cutaneous tuberculosis, profound mycosis, fistulised osteitis, leprosy, and cutaneous metastatic lesions were considered. Complementary examinations showed a normal aspect on foot X-rays. The biological assessment didn't show any signs of bacterial infection. A biopsy was performed and during this procedure, a serohematic discharge was witnessed with conglomerates of small and firm blackish pellets, evoking eumycetoma (Fig.
1
). Tissue and black grain samples were analyzed for bacterial, mycological and histological evaluation. The anatomopathological aspect showed a polymorphic inflammatory cell reaction. The bacterial analysis was negative, and the mycological study revealed on direct examination septated hyphae containing numerous chlamydoconidia measuring 2 to 5 μm in diameter with terminal dilatations giving a vesicle appearance (Fig.
2
). The fungal culture on Sabouraud media established the diagnosis of certainty and identified
Madurella mycetomatis
after 3 weeks of growth (Fig.
3
). A magnetic resonance imaging of the right foot was performed to determine the lesions extension. This examination identified multiple collections of the right forefoot soft tissues, fusing along extensor and flexor tendons without associated joint or bone invasion (Fig.
4
). A treatment with oral terbinafine at a dosage of 750 mg/day for at least 1 year was started because of its previous efficiency in our patient. We performed monthly liver function tests (liver transaminases) to assess treatment tolerability. Within 6 months, the lesions evolution was slow with a fistulas drying up, and no liver damage was noted.
×
×
×
Discussion and conclusions
In conclusion, mycetoma is a chronic granulomatous infection of cutaneous and subcutaneous tissues that can be caused by filamentous bacteria and less frequently fungi. It is a rare neglected tropical disease, and Morocco is a non-endemic country. Therefore the diagnosis of "Madura foot" isn't in the foreground in patients presenting with a polyfistulised mass of the foot. Cutaneous tuberculosis remains the first evocated diagnosis leading to delay presentation were amputation is the only therapeutic option. This case report is in accordance with the literature data, and it should raise awareness of this uncommon disease that is now appearing in non-endemic countries.
Acknowledgements
We acknowledge the health personnel of Dermatology Department-Ibn Sina Hospital who took part in the management of this patient.
Ethics approval and consent to participate
Not applicable.
Consent for publication
Written informed consent was obtained from the patient for publication of this case report and accompanying images.
Competing interests
The authors declare that they have no competing interests.
Open Access
This article is distributed under the terms of the Creative Commons Attribution 4.0 International License (
http://​creativecommons.​org/​licenses/​by/​4.​0/​
), which permits unrestricted use, distribution, and reproduction in any medium, provided you give appropriate credit to the original author(s) and the source, provide a link to the Creative Commons license, and indicate if changes were made. The Creative Commons Public Domain Dedication waiver (
http://​creativecommons.​org/​publicdomain/​zero/​1.​0/​
) applies to the data made available in this article, unless otherwise stated.
Publisher's Note
Springer Nature remains neutral with regard to jurisdictional claims in published maps and institutional affiliations.