01.12.2012 | Research | Ausgabe 1/2012 Open Access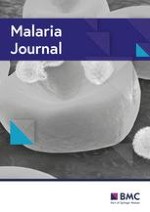 Malaria control in Bhutan: case study of a country embarking on elimination
Zeitschrift:
Autoren:

Thinley Yangzom, Cara Smith Gueye, Rinzin Namgay, Gawrie NL Galappaththy, Krongthong Thimasarn, Roly Gosling, Shiva Murugasampillay, Vas Dev
Wichtige Hinweise
Electronic supplementary material
The online version of this article (doi:
10.​1186/​1475-2875-11-9
) contains supplementary material, which is available to authorized users.
Competing interests
TY and RN are supported by the Vector-Borne Disease Control Programme, Ministry of Health, Bhutan. TY represents Bhutan in the Asia Pacific Malaria Elimination Network (APMEN). RG is Lead of the Malaria Elimination Initiative at the UCSF Global Health Group, where CSG is Program Coordinator. Both RG and CSG provide assistance to the APMEN Joint-Secretariat. The Global Health Group provides support to eliminating countries, such as Bhutan, and is funded by the Bill & Melinda Gates Foundation and ExxonMobil. APMEN is funded through a grant from the Australian Agency for International Development (AusAID). VD is supported by the National Institute of Malaria Research (ICMR) of India and has served as a WHO consultant in Bhutan. GNLG is supported by the Anti-Malaria Campaign, Ministry of Health, Sri Lanka and also has served as a WHO consultant in Bhutan. GNLG is also a representative of Sri Lanka in APMEN. KT is supported by the Malaria Unit, South-East Asia Regional Office of the World Health Organization and has a non-voting position on the APMEN Advisory Board. SM is supported by the World Health Organization Global Malaria Programme.
Authors' contributions
All authors contributed by guiding and shaping the messages and ideas contained in this paper. The text was drafted by TY, CSG, RG, and VD. TY provided in-country guidance during data collection. TY and CSG collected the programme data. CSG conducted the data analysis. All authors took part in the review, preparation, and final approval of the manuscript.
Abstract
Background
Bhutan has achieved a major reduction in malaria incidence amid multiple challenges. This case study seeks to characterize the Bhutan malaria control programme over the last 10 years.
Methods
A review of the malaria epidemiology, control strategies, and elimination strategies employed in Bhutan was carried out through a literature review of peer-reviewed and grey national and international literature with the addition of reviewing the surveillance and vector control records of the Bhutan Vector-Borne Disease Control Programme (VDCP). Data triangulation was used to identify trends in epidemiology and key strategies and interventions through analysis of the VDCP surveillance and programme records and the literature review. Enabling and challenging factors were identified through analysis of socio-economic and health indicators, corroborated through a review of national and international reports and peer-review articles.
Findings
Confirmed malaria cases in Bhutan declined by 98.7% from 1994 to 2010. The majority of indigenous cases were due to
Plasmodium vivax
(59.9%) and adult males are most at-risk of malaria. Imported cases, or those in foreign nationals, varied over the years, reaching 21.8% of all confirmed cases in 2006.
Strategies implemented by the VDCP are likely to be related to the decline in cases over the last 10 years. Access to malaria diagnosis in treatment was expanded throughout the country and evidence-based case management, including the introduction of artemisinin-based combination therapy (ACT) for
P. falciparum
, increasing coverage of high risk areas with Indoor Residual Spraying, insecticide-treated bed nets, and long-lasting insecticidal nets are likely to have contributed to the decline alongside enabling factors such as economic development and increasing access to health services.
Conclusion
Bhutan has made significant strides towards elimination and has adopted a goal of national elimination. A major challenge in the future will be prevention and management of imported malaria infections from neighbouring Indian states. Bhutan plans to implement screening at border points to prevent importation of malaria and to targeted prevention and surveillance efforts towards at-risk Bhutanese and migrant workers in construction sites.