01.12.2015 | Research article | Ausgabe 1/2015 Open Access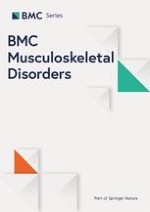 Management of hyperlipidemia among patients with rheumatoid arthritis in the primary care setting
Zeitschrift:
Autoren:

Kashif Jafri, Lynne Taylor, Melissa Nezamzadeh, Joshua F. Baker, Nehal N. Mehta, Christie Bartels, Catherine T. Williams, Alexis Ogdie
Wichtige Hinweise
Competing interests
The authors declare that they have no competing interests.
Authors' contributions
AO conceptualized and designed the study. MN assembled code lists, performed the validation study, and assisted in data cleaning. KJ wrote the first draft of the manuscript. LT and CW created the analytic datasets and performed the statistical analysis. All authors including JB and NM were integral in interpretation of the results, and all approved the final version of the manuscript.
Abstract
Background
Rheumatoid arthritis (RA) has been associated with an increased risk of cardiovascular morbidity and mortality but this has not translated to optimal management of traditional cardiovascular risk factors such as hyperlipidemia. The objectives of this study were to 1) determine the prevalence of screening for hyperlipidemia in patients with RA followed by primary care practitioners (PCP); 2) examine initiation of lipid-lowering therapy in patients with an indication, and 3) assess whether proposed modifications to cardiovascular risk calculations change the percentage of RA patients with an indication for therapy.
Methods
We performed a retrospective cohort study using an academic medical center-based medical record database in the United States. Patients with RA defined by the presence of at least one ICD-9 code between 2005–2010 and followed by a PCP within the health care system were included. The positive predictive value of ICD-9 codes for accurately identifying patients with RA was 96.7 %. Descriptive statistics were used to report the prevalence of screening and use of lipid-lowering therapy among those with an indication. Factors associated with not receiving lipid screening were examined using logistic regression models. Indication for and receipt of therapy were then assessed before and after the application of the European Union League Against Rheumatism (EULAR) recommended multiplier to the Framingham risk score.
Results
Among 1,056 patients with RA followed by PCPs and eligible for lipid screening, lipid screening was ordered for 539 (51 %) within the 3-year follow-up period. Patients with diabetes, hypertension, chronic kidney disease, obesity or age >50 were more likely to be screened. Of those with lipid results (
N
 = 290), 25 (9 %) patients had an indication for lipid-lowering therapy based on Adult Treatment Panel III guidelines. Ten (40 %) patients with an indication for lipid-lowering therapy received therapy did not receive therapy. Applying the EULAR multiplier only changed the indication for lipid-lowering therapy in two patients.
Conclusions
Screening and management of traditional cardiovascular risk factors, including hyperlipidemia, need to be optimized.