01.12.2015 | Research article | Ausgabe 1/2015 Open Access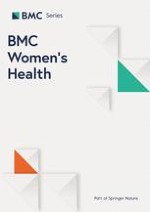 Management of musculoskeletal tumors during pregnancy: a retrospective study
Zeitschrift:
Autoren:

Lukas K. Postl, Guntmar Gradl, Rüdiger von Eisenhart-Rothe, Andreas Toepfer, Florian Pohlig, Rainer Burgkart, Hans Rechl, Chlodwig Kirchhoff
Wichtige Hinweise
Lukas K. Postl and Guntmar Gradl contributed equally to this work.
Competing interests
The authors declare that they have no competing interests.
Authors' contributions
LKP and GG contributed to study design, data collection and drafted the manuscript. AT and FP contributed to study design, data collection and analysis. HR, RvER, RB and CK contributed to study design analysis and manuscript review. All authors read and approved the final manuscript.
Abstract
Background
In recent years, scientific research has increasingly focused on malignancies during pregnancy. However, the development of musculoskeletal tumors during pregnancy has only been the subject of a few studies so far. The primary aim of this study was to identify the incidence of sarcomas during pregnancy at our musculoskeletal tumor center (MSTC). Secondarily we intended to analyze these cases and discuss possible recommendations regarding diagnostic work-up as well as therapy on the basis of the literature.
Methods
All female patients who had been treated for soft tissue or bone sarcoma at our academic MSTC in the period between the years 2002 and 2010 were screened retrospectively for anamnestic annotations of pregnancy or records of pregnancy in the obstetrical database of our university hospital. The patients who met the criteria for inclusion (diagnosed sarcoma and pregnancy) were enrolled. For every pregnant patient two age-matched female control patients that suffered from tumors with the same histologic type were included.
Results
In the period between 2002 and 2010, 240 female patients between the age of 16 and 45 were treated for sarcoma. In eight out of the 240 cases the tumor disease developed or progressed during pregnancy. The delay in diagnosis was approximately eight months and turned out to be significantly higher for pregnant patients compared to non- pregnant controls. Each woman's tumor was misdiagnosed at least once.
Conclusions
Diagnostic follow-up of pregnant women presenting with a growing or painful mass, which is suspected to be a musculoskeletal tumor, should be performed at a specialized tumor center. We recommend a multidisciplinary approach and discussing all possible consequences for mother and child intensively in accordance with the available literature.