01.12.2018 | Commentary | Ausgabe 1/2018 Open Access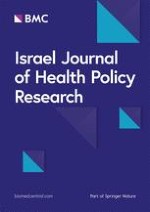 Mandatory vaccination: understanding the common good in the midst of the global polio eradication campaign
Zeitschrift:
Autor:

Lawrence O. Gostin
Abstract
Background
The detection of wild poliovirus in Israeli sewage in May 2013 led the health authorities to vaccinate children with OPV (Oral Polio Vaccine). Shelly Kamin-Friedman explored the legal and ethical dimensions of this policy. This commentary makes three claims: (1) Mandatory vaccination is a valid exercise of the state's police powers to protect the common good. (2) A disease eradication campaign is a sufficient ground for the exercise of those powers. (3) The state is obliged to use the least restrictive/invasive measure to achieve community-wide vaccine coverage, but need not use less effective measures; further, determining which measure is most effective is a fact-specific determination.
Goals
This commentary offers grounds to support state powers to protect the public's health and safety. It shows why governments have both the duty and power to safeguard the collective good. State powers also have limits, whose boundaries are determined by the public health necessity. If the state is reasonably using the least restrictive intervention to achieve an important public health objective, it is well within the limits of its authority.
Method
The commentary uses legal and ethical norms and evidence to support its conclusions.
Main findings and conclusion
Governments have a duty and power to achieve population-based vaccine coverage sufficient to stem the spread of infectious diseases, including in isolated geographical areas with high numbers of individuals claiming religious and/or conscientious exemptions to vaccine requirements. Governments are obliged to reasonably seek the least restrictive/invasive measure to achieve valid public health objectives; and governments are not obliged to use less effective measures simply because they are voluntary or less invasive. Finding the most effective, least invasive intervention is fact-specific. The essence of public health law is to recognize the state's power and duty to safeguard the public's health and safety, and to establish and enforce limits on those powers when the government overreaches—that is, adopts a measure more invasive/restrictive than needed to achieve a valid public health objective.