01.12.2017 | Research article | Ausgabe 1/2017 Open Access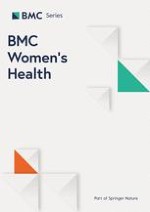 Maternal and neonatal service usage and determinants in fragile and conflict-affected situations: a systematic review of Asia and the Middle-East
Zeitschrift:
Autoren:

Saji S. Gopalan, Ashis Das, Natasha Howard
Abstract
Background
Fragile and conflict-affected situations (FCS) in Asia and the Middle-East contribute significantly to global maternal and neonatal deaths. This systematic review explored maternal and neonatal health (MNH) services usage and determinants in FCS in Asia and the Middle-East to inform policy on health service provision in these challenging settings.
Methods
This systematic review was conducted using a standardised protocol. Pubmed, Embase, Web of Science, and selected development agency websites were searched for studies meeting inclusion criteria. Studies were assessed for methodological quality using an adapted evaluation tool. Qualitative and quantitative data were synthesized and pooled odds ratios generated for meta-analysis of service-usage determinants.
Results
Of 18 eligible peer-reviewed studies, eight were from Nepal, four from Afghanistan, and two each from Iraq, Yemen, and the Palestinian Territories. Fragile situations provide limited evidence on emergency obstetric care, postnatal care, and newborn services. Usage of MNH services was low in all FCS, irrespective of economic growth level. Demand-side determinants of service-usage were transportation, female education, autonomy, health awareness, and ability-to-pay. Supply-side determinants included service availability and quality, existence of community health-workers, costs, and informal payments in health facilities. Evidence is particularly sparse on MNH in acute crises, and remains limited in fragile situations generally.
Conclusions
Findings emphasize that poor MNH status in FCS is a leading contributor to the burden of maternal and neonatal ill-health in Asia and the Middle-East. Essential services for skilled birth attendance and emergency obstetric, newborn, and postnatal care require improvement in FCS. FCS require additional resources and policy attention to address the barriers to appropriate MNH care. Authors discuss the 'targeted policy approach for vulnerable groups' as a means of addressing MNH service usage inequities.