01.12.2017 | Research article | Ausgabe 1/2017 Open Access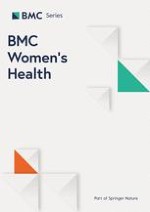 Meanings of abortion in context: accounts of abortion in the lives of women diagnosed with breast cancer
Zeitschrift:
Autoren:

Maggie Kirkman, Carmel Apicella, Jillian Graham, Martha Hickey, John L. Hopper, Louise Keogh, Ingrid Winship, Jane Fisher
Abstract
Background
A breast cancer diagnosis and an abortion can each be pivotal moments in a woman's life. Research on abortion and breast cancer deals predominantly with women diagnosed during pregnancy who might be advised to have an abortion. The other—discredited but persistent—association is that abortions cause breast cancer. The aim here was to understand some of the ways in which women themselves might experience the convergence of abortion and breast cancer.
Methods
Among 50 women recruited from the Australian Breast Cancer Family Study and interviewed in depth about what it meant to have a breast cancer diagnosis before the age of 41, five spontaneously told of having or contemplating an abortion. The transcripts of these five women were analysed to identify what abortion meant in the context of breast cancer, studying each woman's account as an individual "case" and interpreting it within narrative theory.
Results
It was evident that each woman understood abortion as playing a different role in her life. One reported an abortion that she did not link to her cancer, the second was relieved not to have to abort a mid-treatment pregnancy, the third represented abortion as saving her life by making her cancer identifiable, the fourth grieved an abortion that had enabled her to begin chemotherapy, and the fifth believed that her cancer was caused by an earlier abortion.
Conclusions
The women's accounts illustrate the different meanings of abortion in women's lives, with concomitant need for diverse support, advice, and information.