01.12.2017 | Research article | Ausgabe 1/2017 Open Access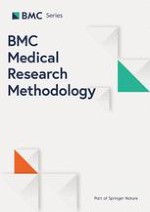 Measuring the burden of treatment for chronic disease: implications of a scoping review of the literature
Zeitschrift:
Autoren:

Adem Sav, Asiyeh Salehi, Frances S. Mair, Sara S. McMillan
Abstract
Background
Although there has been growing research on the burden of treatment, the current state of evidence on measuring this concept is unknown. This scoping review aimed to provide an overview of the current state of knowledge as well as clear recommendations for future research, within the context of chronic disease.
Methods
Four health-based databases, Scopus, CINAHL, Medline, and PsychInfo, were comprehensively searched for peer-reviewed articles published between the periods of 2000–2016. Titles and abstracts were independently read by two authors. All discrepancies between the authors were resolved by a third author. Data was extracted using a standardized proforma and a comparison analysis was used in order to explore the key treatment burden measures and categorize them into three groups.
Results
Database searching identified 1458 potential papers. After removal of duplications, and irrelevant articles by title, 1102 abstracts remained. An additional 22 papers were added via snowball searching. In the end, 101 full papers were included in the review. A large number of the studies involved quantitative measures and conceptualizations of treatment burden (
n
= 64; 63.4%), and were conducted in North America (
n
= 49; 48.5%). There was significant variation in how the treatment burden experienced by those with chronic disease was operationalized and measured.
Conclusion
Despite significant work, there is still much ground to cover to comprehensively measure treatment burden for chronic disease. Greater qualitative focus, more research with cultural and minority populations, a larger emphasis on longitudinal studies and the consideration of the potential effects of "identity" on treatment burden, should be considered.