01.12.2016 | Case report | Ausgabe 1/2016 Open Access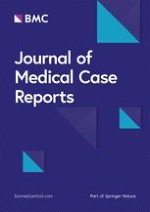 Mefloquine-associated dizziness, diplopia, and central serous chorioretinopathy: a case report
Zeitschrift:
Autoren:

Manish Jain, Remington L. Nevin, Iajaz Ahmed
Abstract
Background
Many acute and chronic neurological sequelae from the quinoline derivative antimalarial drug mefloquine, including dizziness and effects on the visual system such as diplopia and blurred vision, may be attributable to focal central nervous system toxicity. Maculopathy has also been reported with use of mefloquine, although the mechanism of this effect has remained unclear. Identification of a common mechanism of toxicity plausibly underlying these visual and non-visual effects may provide broader insights into the acute and chronic neuropsychiatric effects of this and other quinoline antimalarial drugs.
Case presentation
This case report describes a 30-year-old man of Pakistani descent with sudden onset of dizziness and diplopia following the administration of mefloquine who developed macular changes diagnosed as acute central serous chorioretinopathy by angiography and optical coherence tomography. Similarities between the visual conditions observed in this case and those observed following administration of related quinoline derivative antimalarial drugs including quinine are considered, and plausible mechanisms for the observed drug-induced toxicity are discussed.
Conclusions
It is proposed that central serous chorioretinopathy be considered a potential ophthalmological sign of mefloquine central nervous system toxicity, and for this effect to potentially indicate susceptibility to other neuropsychiatric effects of mefloquine intoxication. Treating physicians should be aware of the potential for acute and chronic ocular effects resulting from administration of mefloquine and other quinoline antimalarial drugs.