01.12.2018 | Case Report | Ausgabe 1/2018 Open Access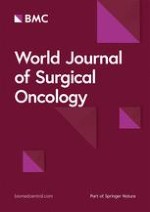 Meningeal carcinomatosis: three case-reports
Zeitschrift:
Autoren:

Guangyong Chen, Long Ma, Meiling Xu, Xuemei Wang, Chong Wang, Conghai Zhao, Jinnan Zhang
Abstract
Background
Meningeal carcinomatosis (MC) is characterized by diffuse infiltration of tumor cells in meninges. There is no tumor mass in the brain and parenchyma of the spinal cord. MC is divided into primary and metastatic types. MC cases were previously diagnosed postoperatively or at autopsy. Recent advances in spinal abbreviation cytology and imaging have led to increase in number of reported cases. In this study, we discuss the manifestations of MC patients based on magnetic resonance imaging (MRI) findings, as well as the correlation between the manifestations and pathology.
Case presentation
MC was confirmed in all three cases by lumbar puncture and gadopentetate dimeglumine-enhanced magnetic resonance imaging. Due to different primary diseases, the patients had specific imaging manifestations.
Conclusion
Enhanced MRI examination is extremely sensitive for detecting abnormalities in meninges, which plays a very important role in the diagnosis of MC. Since meninges of some MC patients cannot be enhanced, the enhanced MRI examination cannot be replaced by conventional cerebrospinal abbreviation examination. Attribute to the diversity of MR contrast agents, which could provide higher lesion conspicuity and enhances lesion detection, there may be some more choices to improve the detection rate of MC patients and prolong their survival lifetime.