01.12.2017 | Case report | Ausgabe 1/2017 Open Access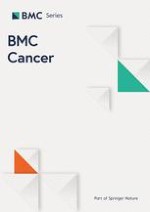 Metastatic non-muscle invasive bladder cancer with meningeal carcinomatosis: case report of an unexpected response
Zeitschrift:
Autoren:

Diego Teyssonneau, Amaury Daste, Vincent Dousset, Jean-Luc Hoepffner, Alain Ravaud, Marine Gross-Goupil
Abbreviations
MRI
Magnetic resonance imaging
MVAC
Methotrexate, vinblastine, doxorubicine, cisplatine
NMIBC
Non-muscle invasive bladder cancer
PET-FDG
Positron Emission Tomography 18-Fluoro-deoxyglucose
TURBT
Transurethral resection of the bladder tumor
Background
Usually the diagnosis and treatment of NMIBC consists in a transurethral resection of the bladder tumor (TURBT). A second TURBT is recommended and intravesical therapy may be carried out after complete resection depending on the stage of the tumour.
We report here on an original case of a patient presenting a metastatic disease to bones and meninges, several years after the treatment of NMIBC, which had been in partial response (PR) with prolonged disease-free-survival for 4 years after a single line of chemotherapy consisting of Cisplatine and Gemcitabine.
Case presentation
In July 2011, a 63-year old male patient complained of an acute binocular diplopy with right trochlear nerve paralysis, and labial hypoesthesia.
Previous medical history included a high grade NMIBC, pT1b, treated in 2008 by TURBT and intravesical BCG therapeutic therapy. The patient presented no signs of local recurrence. He had ceased smoking after 60 Pack-Years.
Brain scan and MRI were performed finding a clivus infiltration and a pachymeningitis.
There were no infectious or autoimmune diseases, three spinal taps showed no bacteria, abnormal cells, or hyperproteinorachy, and the tumor markers (AFP, PSA, NSE, ACE, CA19.9, thyroglobulin, calcitonin) were negative.
The patient underwent a whole body CT-scan revealing blastic lesions mostly in the spinal and femoral regions. A PET-scan was then performed, showing
a
diffuse bone marrow hypermetabolism but no primary tumor site. Additional work-up included a cystoscopy, a prostate echography, a thyroid echography and a gastrointestinal endoscopy. All were negative.
Finally, a vertebral biopsy was performed finding an invasive carcinoma, CK7+/CK20+, TTF1-, PSA-, Thyroglobulin- and GATA3 + .
Based on the patient's medical history and the immunohistochemical analogy we hypothesized that the metastatic event was in relation to the high grade NMIBC treated 3 years previously.
Palliative chemotherapy was then initiated with 6 planned cycles combining gemcitabine-cisplatine, with a mid-term assessment.
Chemotherapy was safely administered with with no side effects other than Grade 1 nausea and diarrhea for 4 days at each cycle. Due to the cumulative toxicity of the Gemcitabine, the last injection was not given because of a Grade 2 thrombocytopenia.
After 3 cycles, the binocular diplopy disappeared, the brain MRI found a decrease in the meningeal rising, and the PET-scan reported a decrease in bone metabolism but continued persistence of the heterogeneity of clivus and bones.
After 6 cycles and to date, 4 years after the last administration of chemotherapy, there is no further PET-FDG metabolism in brain or bones, but persistence of heterogeneity (Figs.
1
,
2
and
3
) on MRI. The patient is therefore considered to be in complete response (CR).
×
×
×
Clinically, he has no other neurological symptom but a restricted labial hypoesthesia.
The interest of complementary cerebral radiotherapy was challenged in a multidisciplinary meeting. However, considering the complete response and the expected long term toxicity of a whole brain irradiation, the indication was not retained.
The patient still has his bladder. The last cystoscopy was performed in September 2015 and was normal.
Discussion and conclusion
The first-line therapy for metastatic bladder cancer is based on a doublet of chemotherapy with platinum.
The Gemcitabine-Cisplatine combination is therefore now considered to be the standard care.
In summary, in this case we observed an unexpected response, lasting in time, after only 6 cycles of Gemcitabine-Cisplatine, in a rare metastatic non-muscle invasive urothelial carcinoma, with a poor outcome given the location of the metastases and particularly with a meningeal carcinomatosis.
Acknowledgements
Not applicable.
Funding
No funding was received for this study.
Availability of data and materials
All data generated or analysed during this study are included in this published article.
Authors' contributions
MGG, JLH, and AR were the treating physician of the patient. DT and AD designed the study and drafted the manuscript. VD was the radiologic expert. All authors read and approved the final manuscript.
Competing interests
Gross-goupil have consulting fees or honorarium from Pfizer, Novartis and MSD, Ravaud is member of global, European and/or French advisory board in RCC for Pfizer, Novartis, BMS, received institional grant support by Pfizer and Novartis and housing and travelling support for meeting by Pfizer, Novartis and BMS. The others authors declare that they have no conflict of interest.
Consent for publication
Consent to publish this case report was obtained from the patient. A copy of the consent and all data and materials are available for review by the Editor-in-Chief of this journal.
Ethics approval and consent to participate
Not applicable.
Publisher's Note
Springer Nature remains neutral with regard to jurisdictional claims in published maps and institutional affiliations.
Open Access
This article is distributed under the terms of the Creative Commons Attribution 4.0 International License (
http://​creativecommons.​org/​licenses/​by/​4.​0/​
), which permits unrestricted use, distribution, and reproduction in any medium, provided you give appropriate credit to the original author(s) and the source, provide a link to the Creative Commons license, and indicate if changes were made. The Creative Commons Public Domain Dedication waiver (
http://​creativecommons.​org/​publicdomain/​zero/​1.​0/​
) applies to the data made available in this article, unless otherwise stated.