01.12.2011 | Research article | Ausgabe 1/2011 Open Access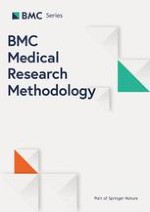 Methodology in conducting a systematic review of systematic reviews of healthcare interventions
Zeitschrift:
Autoren:

Valerie Smith, Declan Devane, Cecily M Begley, Mike Clarke
Wichtige Hinweise
Competing interests
The authors declare that they have no competing interests.
Authors' contributions
VS participated in the sequence content and drafted the manuscript. MC conceived and contributed to the rationale for the manuscript. VS, CB, DD and MC contributed to the design of the manuscript. CB, DD and MC read and critically revised the draft manuscript for important intellectual content. All authors read and approved the final manuscript.
Abstract
Background
Hundreds of studies of maternity care interventions have been published, too many for most people involved in providing maternity care to identify and consider when making decisions. It became apparent that systematic reviews of individual studies were required to appraise, summarise and bring together existing studies in a single place. However, decision makers are increasingly faced by a plethora of such reviews and these are likely to be of variable quality and scope, with more than one review of important topics. Systematic reviews (or overviews) of reviews are a logical and appropriate next step, allowing the findings of separate reviews to be compared and contrasted, providing clinical decision makers with the evidence they need.
Methods
The methods used to identify and appraise published and unpublished reviews systematically, drawing on our experiences and good practice in the conduct and reporting of systematic reviews are described. The process of identifying and appraising all published reviews allows researchers to describe the quality of this evidence base, summarise and compare the review's conclusions and discuss the strength of these conclusions.
Results
Methodological challenges and possible solutions are described within the context of (i) sources, (ii) study selection, (iii) quality assessment (i.e. the extent of searching undertaken for the reviews, description of study selection and inclusion criteria, comparability of included studies, assessment of publication bias and assessment of heterogeneity), (iv) presentation of results, and (v) implications for practice and research.
Conclusion
Conducting a systematic review of reviews highlights the usefulness of bringing together a summary of reviews in one place, where there is more than one review on an important topic. The methods described here should help clinicians to review and appraise published reviews systematically, and aid evidence-based clinical decision-making.