01.12.2008 | Research article | Ausgabe 1/2008 Open Access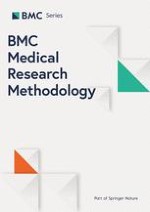 Methods for the thematic synthesis of qualitative research in systematic reviews
Zeitschrift:
Autoren:

James Thomas, Angela Harden
Wichtige Hinweise
Electronic supplementary material
The online version of this article (doi:
10.​1186/​1471-2288-8-45
) contains supplementary material, which is available to authorized users.
James Thomas and Angela Harden contributed equally to this work.
Competing interests
The authors declare that they have no competing interests.
Authors' contributions
Both authors contributed equally to the paper and read and approved the final manuscript.
Background
Methods
Results
Six main issues emerged from the studies of children's views: (1) children do not see it as their role to be interested in health; (2) children do not see messages about future health as personally relevant or credible; (3) fruit, vegetables and confectionery have very different meanings for children; (4) children actively seek ways to exercise their own choices with regard to food; (5) children value eating as a social occasion; and (6) children see the contradiction between what is promoted in theory and what adults provide in practice. The review found that most interventions were based in school (though frequently with parental involvement) and often combined learning about the health benefits of fruit and vegetables with 'hands-on' experience in the form of food preparation and taste-testing. Interventions targeted at people with particular risk factors worked better than others, and multi-component interventions that combined the promotion of physical activity with healthy eating did not work as well as those that only concentrated on healthy eating. The studies of children's views suggested that fruit and vegetables should be treated in different ways in interventions, and that messages should not focus on health warnings. Interventions that were in line with these suggestions tended to be more effective than those which were not.
Discussion
Context and rigour in thematic synthesis
The process of translation, through the development of descriptive and analytical themes, can be carried out in a rigorous way that facilitates transparency of reporting. Since we aim to produce a synthesis that both generates
'abstract and formal theories'
that are nevertheless
'empirically faithful to the cases from which they were developed'
[[
53
], p1371], we see the explicit recording of the development of themes as being central to the method. The use of software as described can facilitate this by allowing reviewers to examine the contribution made to their findings by individual studies, groups of studies, or sub-populations within studies.
Some may argue against the synthesis of qualitative research on the grounds that the findings of individual studies are de-contextualised and that concepts identified in one setting are not applicable to others [
32
]. However, the act of synthesis could be viewed as similar to the role of a research user when reading a piece of qualitative research and deciding how useful it is to their own situation. In the case of synthesis, reviewers translate themes and concepts from one situation to another and can always be checking that each transfer is valid and whether there are any reasons that understandings gained in one context might not be transferred to another. We attempted to preserve context by providing structured summaries of each study detailing aims, methods and methodological quality, and setting and sample. This meant that readers of our review were able to judge for themselves whether or not the contexts of the studies the review contained were similar to their own. In the synthesis we also checked whether the emerging findings really were transferable across different study contexts. For example, we tried throughout the synthesis to distinguish between participants (e.g. boys and girls) where the primary research had made an appropriate distinction. We then looked to see whether some of our synthesis findings could be attributed to a particular group of children or setting. In the event, we did not find any themes that belonged to a specific group, but another outcome of this process was a realisation that the contextual information given in the reports of studies was very restricted indeed. It was therefore difficult to make the best use of context in our synthesis.
In checking that we were not translating concepts into situations where they did not belong, we were following a principle that others have followed when using synthesis methods to build grounded formal theory: that of grounding a text in the context in which it was constructed. As Margaret Kearney has noted
"the conditions under which data were collected, analysis was done, findings were found, and products were written for each contributing report should be taken into consideration in developing a more generalized and abstract model"
[[
14
], p1353]. Britten
et al
. [
32
] suggest that it may be important to make a deliberate attempt to include studies conducted across diverse settings to achieve the higher level of abstraction that is aimed for in a meta-ethnography.
Study quality and sensitivity analyses
We assessed the 'quality' of our studies with regard to the degree to which they represented the views of their participants. In doing this, we were locating the concept of 'quality' within the context of the purpose of our review – children's views – and not necessarily the context of the primary studies themselves. Our 'hierarchy of evidence', therefore, did not prioritise the research design of studies but emphasised the ability of the studies to answer our review question. A traditional systematic review of controlled trials would contain a quality assessment stage, the purpose of which is to exclude studies that do not provide a reliable answer to the review question. However, given that there were no accepted – or empirically tested – methods for excluding qualitative studies from syntheses on the basis of their quality [
57
,
12
,
58
], we included all studies regardless of their quality.
Nevertheless, our studies did differ according to the quality criteria they were assessed against and it was important that we considered this in some way. In systematic reviews of trials, 'sensitivity analyses' – analyses which test the effect on the synthesis of including and excluding findings from studies of differing quality – are often carried out. Dixon-Woods
et al
. [
12
] suggest that assessing the feasibility and worth of conducting sensitivity analyses within syntheses of qualitative research should be an important focus of synthesis methods work. After our thematic synthesis was complete, we examined the relative contributions of studies to our final analytic themes and recommendations for interventions. We found that the poorer quality studies contributed comparatively little to the synthesis and did not contain many unique themes; the better studies, on the other hand, appeared to have more developed analyses and contributed most to the synthesis.
Conclusion
This paper has discussed the rationale for reviewing and synthesising qualitative research in a systematic way and has outlined one specific approach for doing this: thematic synthesis. While it is not the only method which might be used – and we have discussed some of the other options available – we present it here as a tested technique that has worked in the systematic reviews in which it has been employed.
We have observed that one of the key tasks in the synthesis of qualitative research is the translation of concepts between studies. While the activity of translating concepts is usually undertaken in the few syntheses of qualitative research that exist, there are few examples that specify the detail of how this translation is actually carried out. The example above shows how we achieved the translation of concepts across studies through the use of line-by-line coding, the organisation of these codes into descriptive themes, and the generation of analytical themes through the application of a higher level theoretical framework. This paper therefore also demonstrates how the methods and process of a thematic synthesis can be written up in a transparent way.
This paper goes some way to addressing concerns regarding the use of thematic analysis in research synthesis raised by Dixon-Woods and colleagues who argue that the approach can lack transparency due to a failure to distinguish between 'data-driven' or 'theory-driven' approaches. Moreover they suggest that,
"if thematic analysis is limited to summarising themes reported in primary studies, it offers little by way of theoretical structure within which to develop higher order thematic categories..."
[[
35
], p47]. Part of the problem, they observe, is that the precise methods of thematic synthesis are unclear. Our approach contains a clear separation between the 'data-driven' descriptive themes and the 'theory-driven' analytical themes and demonstrates how the review questions provided a theoretical structure within which it became possible to develop higher order thematic categories.
The theme of 'going beyond' the content of the primary studies was discussed earlier. Citing Strike and Posner [
59
], Campbell
et al
. [[
11
], p672] also suggest that synthesis
"involves some degree of conceptual innovation, or employment of concepts not found in the characterisation of the parts and a means of creating the whole"
. This was certainly true of the example given in this paper. We used a series of questions, derived from the main topic of our review, to focus an examination of our descriptive themes and we do not find our recommendations for interventions contained in the findings of the primary studies: these were new propositions generated by the reviewers in the light of the synthesis. The method also demonstrates that it is possible to synthesise without conceptual innovation. The initial synthesis, involving the translation of concepts between studies, was necessary in order for conceptual innovation to begin. One could argue that the conceptual innovation, in this case, was only necessary because the primary studies did not address our review question directly. In situations in which the primary studies are concerned directly with the review question, it may not be necessary to go beyond the contents of the original studies in order to produce a satisfactory synthesis (see, for example, Marston and King, [
60
]). Conceptually, our
analytical themes
are similar to the ultimate product of meta-ethnographies:
third order interpretations
[
11
], since both are explicit mechanisms for going beyond the content of the primary studies and presenting this in a transparent way. The main difference between them lies in their purposes.
Third order interpretations
bring together the implications of translating studies into one another in their own terms, whereas
analytical themes
are the result of interrogating a descriptive synthesis by placing it within an external theoretical framework (our review question and sub-questions). It may be, therefore, that
analytical themes
are more appropriate when a specific review question is being addressed (as often occurs when informing policy and practice), and
third order interpretations
should be used when a body of literature is being explored in and of itself, with broader, or emergent, review questions.
This paper is a contribution to the current developmental work taking place in understanding how best to bring together the findings of qualitative research to inform policy and practice. It is by no means the only method on offer but, by drawing on methods and principles from qualitative primary research, it benefits from the years of methodological development that underpins the research it seeks to synthesise.
Acknowledgements
The authors would like to thank Elaine Barnett-Page for her assistance in producing the draft paper, and David Gough, Ann Oakley and Sandy Oliver for their helpful comments. The review used an example in this paper was funded by the Department of Health (England). The methodological development was supported by Department of Health (England) and the ESRC through the Methods for Research Synthesis Node of the National Centre for Research Methods. In addition, Angela Harden held a senior research fellowship funded by the Department of Health (England) December 2003 – November 2007. The views expressed in this paper are those of the authors and are not necessarily those of the funding bodies.
This article is published under license to BioMed Central Ltd. This is an Open Access article distributed under the terms of the Creative Commons Attribution License (
http://​creativecommons.​org/​licenses/​by/​2.​0
), which permits unrestricted use, distribution, and reproduction in any medium, provided the original work is properly cited.
Competing interests
The authors declare that they have no competing interests.
Authors' contributions
Both authors contributed equally to the paper and read and approved the final manuscript.