01.12.2017 | Review | Ausgabe 1/2017 Open Access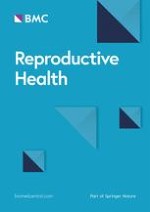 Methods used in prevalence studies of disrespect and abuse during facility based childbirth: lessons learned
Zeitschrift:
Autoren:

David Sando, Timothy Abuya, Anteneh Asefa, Kathleen P. Banks, Lynn P. Freedman, Stephanie Kujawski, Amanda Markovitz, Charity Ndwiga, Kate Ramsey, Hannah Ratcliffe, Emmanuel O. Ugwu, Charlotte E. Warren, R. Rima Jolivet
Wichtige Hinweise
Electronic supplementary material
Abbreviations
PRISMA
Preferred Reporting Items for Systematic Review and Meta-Analysis
WHO
World Health Organization
Plain English Summary
Disrespect and abuse (D&A) of women who go to a health facility to have a baby has been identified as a widespread problem, but just how commonly it happens is not known.
In this study, a systematic review was done to find all the studies that tried to measure D&A of women during childbirth in health facilities. A direct comparison of the methods used in each paper was done, to look for sources of systematic error. The authors of these papers came together to offer lessons learned.
Over the last 5 years, several teams of researchers have tried to measure D&A of women in childbearing facilities. They used different definitions and different methods for measuring the problem. A comparison of their methods showed differences in the way that study sites and participants were chosen, as well as in the way the problem of D&A was defined and the way questions about it were asked across the five studies that were reviewed. Each of these differences may have influenced the measurement and introduced various types of bias into the results.
In conclusion, this comparative review of methods used by the first research teams to try to measure D&A points out the challenges involved. The authors recommend ways of reducing selection bias, courtesy bias and recall bias to improve future studies. Having standard definitions and using similar methods would allow comparison of prevalence measures across settings, but it is difficult to achieve because what people consider D&A is not standard in every context.
Background
Despite numerous reports including a wealth of qualitative and legal evidence documenting D&A of women during facility-based childbirth, until recently there were no available data to quantify the prevalence of these behaviors. Understanding the scope and magnitude of D&A is important for a variety of reasons. Prevalence data can provide information about the specific nature and the severity of D&A. It can build urgency, galvanizing and informing action designed to address D&A. Finally, it is essential information for designing appropriate interventions and evaluating their effectiveness to reduce or eliminate D&A.
The aim of this study is to aggregate and present lessons learned from the first five studies that quantified the prevalence of D&A of women during childbirth. Our analysis documents and compares the decisions that were made during the design and implementation of the five prevalence studies published through August 2016 in low-income settings across four African countries. We discuss the implications of the variations in study methods for the interpretation and application of the resulting prevalence estimates. We discuss sources of potential systematic error in estimates of the prevalence of D&A and make recommendations for future research.
Methods
Results
Discussion
This paper brings together the researchers from five studies published before August 2016 that reported an estimate of the prevalence of D&A. It presents collective lessons learned on the impact of various methodological designs on the accuracy and usability of the ensuing prevalence estimates. The five published papers report a remarkably wide range in the estimated prevalence of D&A (15–98%). Given that all five studies were conducted in resource-limited settings with relatively similar maternity health care service delivery systems, this difference likely cannot be explained by differences in the study settings and study populations alone. Some degree of the observed variation could be explained by differences in the study designs, implementation processes, and operationalization of the construct of D&A. To the extent that these variations can be described and their impact on the outcomes explained, lessons can be extracted for future research to improve the reliability and validity of measures of the prevalence of D&A in facility-based childbirth. Since these first attempts to measure the prevalence of D&A, much interest in the topic of measurement in this area has arisen and new contributory work has emerged [
29
–
31
]. This paper is intended to contribute to the ongoing research in this area to further refine and standardize the measurement of mistreatment of women during childbirth in different settings.
This paper has some limitations. The systematic review of the literature did not include individual categories of disrespect and abuse from the Bowser & Hill framework (e.g. "non-consented care") in the search terms used in the systematic review to identify articles quantifying disrespect and abuse (D&A) of women during facility childbirth. The search might have been more comprehensive if we had searched separately for specific manifestations of D&A from the chosen definitional framework.
All studies identified for comparative review of methods were conducted in Africa. In addition to the potential threat to generalizability introduced by study methods, the relative homogeneity of the study settings may limit the generalizability of their findings to countries in other geographic regions or other resource categories.
Lessons learned
At each stage of study design and implementation, researchers make choices that have the potential to affect the outcomes of their research. Under ideal conditions, methods are chosen in order to avoid or minimize bias. In real life, this is not always possible. Furthermore, conditions sometimes arise that require researchers to weigh trade-offs in the study design based on concerns that range from the mundane, such as resource constraints, to the profound, such as ethical considerations with regard to patients' experiences. Here we discuss the lessons learned by researchers who were the first to attempt to quantify this complex phenomenon in a variety of settings and research contexts. We conclude with recommendations for future research.
Recommendations and implications for future research
In their call to action, Jewkes and Penn-Kekana rightly point out that measuring the prevalence of mistreatment of women during childbirth can be a powerful tool to help end the abuse, but that doing so well is complicated and therefore how such research is done is important [
40
]. The most appropriate methodology for any study depends on its aims; measures of prevalence are collected for varying purposes including contributing to the understanding of the overall scope and magnitude of D&A and evaluating the effects of interventions to address it in specific facilities. Thus, different methods may reflect different aims; and the downsides of decisions about specific methodologies must be considered in light of those primary study aims. As Freedman et al. [
5
] pointed out in their commentary on defining disrespect and abuse in childbirth, "To be useful in practice, the definition of disrespect and abuse requires both normative standards and experiential building blocks". That is, depending on the intended use, a measure of the prevalence of D&A may seek to capture behaviors that all agree constitute D&A, behaviors that providers do not consider D&A but women do, and behaviors that women have normalized but others consider D&A. The optimal tools and methods for measuring prevalence of each "experiential building block" of the full phenomenon will vary.
Cost and human resource constraints affect the ability of researchers to implement the gold standard in every instance. Nevertheless, for studies that will report an estimate of the prevalence of D&A, even as a secondary aim, the following recommendations are intended to promote optimality in the design and implementation of the research to produce robust results that are reliable, valid, and comparable.
1)
Lack of randomization in the selection of study sites and participants jeopardizes the application of the findings to facilities and women outside these settings. Ideally, site and participant selection in future studies should be based on methods designed to ensure no systematic differences in the study sample compared to the target population.
2)
Lack of standard inclusion criteria for study participants in prevalence studies affects the comparability of resulting prevalence estimates. To estimate the population rate of D&A, all women at risk (i.e., all women receiving maternity care in the study facility) should ideally be included regardless of pregnancy outcomes. Stratified analysis could allow comparison of rates of prevalence for women with specific characteristics that may place them at differential risk for D&A, e.g., women who experienced complications or operative delivery. Stratified analysis could also help to determine whether parity systematically impacts women's perceptions of D&A. Multivariable logistic regression can be used to assess the impact of multiple covariates including parity, length of stay, etc. on the risk of D&A.
3)
Lack of standardization to ensure measurement of the same categories of D&A using the same operational definitions means that the measures of D&A are not comparable. Reliability and external validity are important concerns for researchers attempting to understand the phenomenon of D&A in general and to compare across settings. Standardization of measurement would ensure comparability of reported estimates. However, ensuring valid localized measures that capture the constructs of D&A as perceived and experienced within a specific context is also key to accurate measurement. It is therefore important to acknowledge the tension between standardization and localization in developing instruments to measure the prevalence of D&A. Use of standard categories is important for comparability, while some leeway may be needed for context-specific operationalization of those categories. The primary aims of the research may help to guide these decisions.
4)
Interviewing women inside or in close proximity to the health facility where they may have experienced D&A introduces a significant risk of courtesy bias; whenever possible, conducting interviews to capture women's self-reported experiences of D&A in another safe, neutral setting is recommended.
5)
In the specific context of childbirth, recall may be poorer immediately following delivery when women are physically exhausted and have not had time to mentally process the events that occurred during labor and birth. In contrast to the typical understanding of recall deteriorating over time, in this context, women's self-reports of D&A may be more accurate when solicited after they have had some time to process their experiences, and in a setting that is removed from the facility where they received maternity care. Future research is needed to explore this question.
6)
Traditionally, direct observation is regarded as the gold standard for measuring observable phenomena in prevalence studies [
41
], because it is considered more objective than self-reported measures. If researchers aim to objectively measure the true prevalence of the behaviors that all would agree constitute D&A, observation by independent observers likely provides a more unbiased and accurate result. However, when the outcome of interest is women's experiences of care, their own self-reports -- ideally using patient-developed or patient-validated measures and participatory research techniques -- are the better approach to data collection. Capturing estimates of prevalence using both approaches, with careful attention to ensure comparable instruments, offers the possibility of understanding the gap between objective and subjective constructs of D&A, i.e. the scope of normalization. Since the presence of outside observers at a woman's birth may affect her experience, researchers studying experiences of care must ensure informed consent and respect women's preferences and right to withdraw at any time.
Chief among the lessons to emerge from comparing methods for measuring the prevalence of D&A is recognition of the tension between seeking prevalence measures that are reliable and generalizable, and attempting to avoid the loss of validity in the context where the issue is being studied. This dilemma is germane to future research and policy, as there is a great deal of current discussion on how best to measure D&A and a search is underway for a few reliable and generalizable tracer indicators that can be incorporated into global quality of care frameworks, for example, and used for global monitoring. Our experiences highlight how complicated this task is and give real-life examples to illustrate the challenges inherent in balancing standardization versus localization in developing the "best" measures of D&A.
The search for the "true value" of the prevalence D&A requires grappling with many complex issues in addition to those of study design and methodology. These include the normalization of mistreatment of women in societies, structural inequalities and power differentials within the culture of medicine and the broader culture in which the health system resides, and health system constraints that may impact perceptions of what constitutes acceptable service and treatment of patients. The role of gender inequality as a driver of D&A is a factor that affects both recipients and providers of care. Research is needed to explore these determinants of D&A and their impact on the ability to understand the scope and drivers of the problem, as well as to intervene effectively to eliminate it. More evidence is also needed to address the lack of consensus on what constitutes the positive framing or positive construct of "Respectful Maternity Care" (RMC) and its essential components, how this construct may vary from a clinical quality of care perspective or a human rights perspective, how it may vary by context, and how best to define and operationalize it for measurement. This study aims primarily to shed light on the methodological challenges associated with quantifying D&A and to offer lessons learned to benefit future research is this area.
Conclusions
This is the only study to date that has analyzed the methodological approaches employed to estimate prevalence of D&A in the published literature and explored the associated implications of differences in methods on the validity and generalizability of the estimates. The study underscores the need for caution in interpreting or comparing previously reported prevalence estimates of D&A during facility-based childbirth. By presenting collective lessons learned about the impact of varying methodological designs on the accuracy and usability of the ensuing prevalence estimates, this study sets the stage for more robust studies yielding prevalence estimates with high validity and generalizability. It is hoped that future researchers will find practical guidance for developing sound methodological designs to measure the prevalence of D&A that minimize the risk of systematic errors in measurement.
Acknowledgements
The authors would like to thank Joshua P. Vogel, Meghan A. Bohren, Margaret E. Kruk, Meaghan O'Connor, and Ana Langer for their contributions to the development of this paper and for their support and suggestions for improvement during its implementation.
Funding
Funding for this study was provided by the Bill and Melinda Gates Foundation and the John D. and Catherine T. MacArthur Foundation. The funding bodies had no role in the design of the study or the collection, analysis, and interpretation of data or in writing the manuscript.
Availability of data and materials
Data sharing not applicable to this article as no datasets were generated or analysed during the current study. All primary studies included in this review are published and publicly available.
Ethics approval and consent to participate
This study was granted exemption from IRB review by the Harvard T.H. Chan School of Public Health Office of Human Research Administration.
Consent for publication
Not applicable.
Competing interests
The authors declare that they have no competing interests.
Publisher's Note
Springer Nature remains neutral with regard to jurisdictional claims in published maps and institutional affiliations.
Open Access
This article is distributed under the terms of the Creative Commons Attribution 4.0 International License (
http://​creativecommons.​org/​licenses/​by/​4.​0/​
), which permits unrestricted use, distribution, and reproduction in any medium, provided you give appropriate credit to the original author(s) and the source, provide a link to the Creative Commons license, and indicate if changes were made. The Creative Commons Public Domain Dedication waiver (
http://​creativecommons.​org/​publicdomain/​zero/​1.​0/​
) applies to the data made available in this article, unless otherwise stated.