22.02.2017 | Review Article | Ausgabe 5/2017 Open Access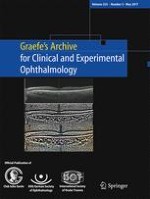 Microbial flora and resistance in ophthalmology: a review
Autoren:

Andrzej Grzybowski, Piotr Brona, Stephen Jae Kim
Introduction
Ocular bacterial flora
Normal ocular flora is diverse. Individual microorganisms within the ocular flora interact with each other as well as with defense mechanisms of the eye and immune system [
4
]. Tears function as one such antimicrobial defense—they contain the antimicrobial enzyme lysozyme, and also act together with the mechanical action of the eyelids in washing away pathogens. Under normal conditions, this results in a balance preventing the overgrowth of a particular microorganism and therefore infection [
4
].
Using conventional culture techniques—chocolate agar or blood agar plate, broth culture—75–82% of conjunctival cultures have been found to be positive for at least one organism [
3
,
11
,
12
].
One of the most common bacteria found on the surface of the eye is coagulase-negative staphylococci (CoNS). These are assumed to be commensal bacteria, colonizing the mucosa and lid margins [
11
]. CoNS are the most commonly found bacteria, detected in up to 100% of positive conjunctival cultures taken from patients preoperatively, with
Staphylococcus epidermis
the predominant species [
3
,
11
,
13
]. This has been extensively corroborated in studies from as early as 1954 [
14
,
15
], and appears to be true around the world, with studies in Japan, Korea, the USA, Finland, Uganda and even rural populations of Sierra Leone [
3
,
11
,
13
,
16
–
20
].
Some of the commensal organisms commonly constituting ocular flora are
Staphylococcus aureus
,
Propionibacterium
,
Corynebacterium
,
Pseudomonas aeruginosa
and
Haemophilus influenzae
[
3
,
11
,
13
]. Studies employing non-cultivable molecular techniques for determining ocular microbiome have only recently emerged [
21
]. In a study comparing results from conventional culture techniques and 16S RNA sequencing (a gene sequencing technique used for identifying strands of bacteria in a sample), a much wider range of microbial organisms was identified using the latter, with
Rhodococcus
sp.,
Klebsiella
sp.,
Propionibacterium
sp. and
Erwinia
sp. isolated [
11
].
Studies have attempted to identify patterns with regard to ocular flora, particularly the distribution of resistant organisms among studied populations. Research into factors affecting ocular flora may help in identifying at-risk groups and providing guidance for future prophylactic and treatment guidelines.
A high prevalence of methicillin-resistant
Staphylococcus aureus
(MRSA) has long been observed in healthcare workers [
22
]. However, one study investigating MRSA colonization in non-operative eyes of 399 pre-cataract surgery patients found that being a healthcare worker or family member of one did not confer additional risk of being colonized by a methicillin-resistant organism (
P
 = 0.54,
P
 = 0.26) [
19
]. This conclusion was supported by another study [
23
].
Researchers have reported that older patients are more likely to have MRSA or methicillin resistant CoNS, particularly those over 80 years of age, with methicillin-resistant (MR) organisms found in 29.5%, 33.3%, 34.0%, 48.3% and 50% of patients aged 50–59, 60–69, 70–79, 80–89 and 90–99 years, respectively [
19
]. Similar MR isolation rates have been found in patients older than 60 [
13
], but this correlation has not been universally reproduced, with a 2015 study of 183 preoperative eyes finding no statistically significant relation between age and colonization of MR organisms in ocular flora (
P
 = 0.06) [
23
].
Two prospective studies in Japan both found that bacterial isolation rates were significantly lower in patients using eye drops. In one investigation of 579 eyes, the positive culture rate was 46.7% (
n
 = 304) in patients not using eye drops and 30.9% (
n
 = 275) in the comparative group using eye drops. Similar culture rates were observed in patients suffering from dry eye syndrome and actively using eye drops: 19.8% (
n
 = 96), compared to 43.1% in those that did not (
n
 = 483) [
13
]. A second study reported an isolation rate of 40.3% (
n
 = 119,
P
 < 0.001) in patients using glaucoma eye drops, versus 67.8% (
n
 = 28,
P
 < 0.05) in the control group not using eye drops [
17
]. The authors of these two studies hypothesized that these observations might be due to a washout effect following instillation of eye drops [
13
,
17
].
Data are conflicting regarding the influence of diabetes on ocular flora. The first of the aforementioned Japanese studies found no significant difference in the bacterial detection rate in relation to diabetes status, haemoglobin A1C levels, diabetic retinopathy or glycosuria [
13
]. However, the study did find higher rates of methicillin resistance in patients with diabetes mellitus [
13
]. Similarly, a study in Turkey, designed specifically to study differences in bacteria cultured from diabetic and non-diabetic patients, found no difference in culture rates between the two groups, but did find a statistically significant (
P
 = 0.018) higher rate of gram-negative organisms cultured from diabetic patients [
24
]. Furthermore, an investigation into the ocular flora of diabetic patients with normal and altered HbA1c levels found no difference between the two groups [
25
]. In contrast, a US based study from 2010, previously referenced for the data on MRSA colonization in healthcare workers, found diabetic patients to be less likely to be colonized by MR organisms (
P
 = 0.02) [
19
]. A 2014 study based in Bangladesh showed 64% and 38% culture-positive rates for diabetic (
n
 = 50) and non-diabetic (
n
 = 250) patients respectively, with an additional trend of higher rates of
S. aureus
isolation in diabetic patients [
26
].
Another factor postulated to influence ocular flora is geographical distribution [
27
]. The difference in eye flora and resistance patterns in relation to geography was described as early as 1954 when results from eye cultures from two London based eye hospitals differed [
14
]. This is supported by a unique study of 4432 patients undergoing cataract surgery between 1994 and 1996 in Madrid, which showed significant differences in ocular surface flora that correlated to seasonal climate changes in the area [
28
]. The authors found that in warm, humid months—April, May and June—the overall positive bacterial rate increased. A seasonal effect was also observed with
S. pneumoniae
, with isolation rates rising in March, November and December, and with
Haemophilus sp.
, with isolation rates rising in January and April [
28
]. Furthermore, the authors found that the rates of rehospitalization for post-cataract extraction endophthalmitis were 3.37 times as high as those in May and June, but no statistical analysis could be performed due to a variety of confounding factors and low numbers of endophthalmitis patients overall [
28
].
To the best of the authors' knowledge, no published studies have investigated geographical differences in ocular surface microbial flora between countries. Table
1
presents results from a number of studies looking into normal bacterial flora from different geographical areas.
Table 1
Microbial flora and percentage of positive culture results in studies from different parts of the world. Microbial levels expressed as a percentage of all positive cultures in a given study
Influencing factor

Relation

Studies supporting the hypothesis

Studies which found no correlation

Incidence of MRSA colonization

Being a healthcare worker or immediate family of a healthcare worker

Increases likelihood of MRSA colonization

Recent hospitalization

Increases likelihood of MRSA colonization

Older age

Increases likelihood of MRSA colonization

Sex

Race

Diabetes

Decreases likelihood of MRSA colonization

Increases likelihood of MRSA colonization

Recent antibiotic use

Increases likelihood of MRSA colonization

Incidence of

S. aureus

colonisation

Alcoholism

Increases likelihood of

S. aureus

colonization

Behçet's disease

Increases likelihood of

S. aureus

colonisation

Culture-positive rate

Regular use of eye drops

Diabetes

Increases culture-positive rate

HbA1c levels – normal versus altered

Hyperlipidemia

Lower culture-positive rate

AIDS, immunosuppression

Pregnancy and reproductive status

Balikoglu et al. 2012 [

32

]
Other factors that have been found to correlate with changes in the composition of ocular surface flora include alcoholism (significantly higher incidence of
S. aureus
found in subjects with chronic alcoholism compared to the healthy population) [
29
], Behçet's disease (significantly higher rates of colonization with
S. aureus
,
Moraxella
sp. and
Streptococcus
sp. in Behçet's patients) [
30
], and hyperlipidemia (lower bacterial detection rate, possibly due to changes in nasolacrimal duct fluid) [
13
].
Factors that have been investigated and found to have no effect on the composition of ocular microbial flora include AIDS and immunosuppression [
31
], pregnancy and reproductive status (women of reproductive age vs. postmenopausal) [
32
], and recent hospitalization. A summary of results from studies focusing on factors affecting ocular microbiome is shown in Table
2
.
Table 2
Summary of research regarding factors influencing conjunctival microbial flora
Author, publication date

Mshangila et al. 2013 [

20

]

Cavalcanti et al. 2006 [

34

]

Capriotti et al. 2009 [

16

]

Study region

USA, multicenter

USA, Midwest

Japan

Uganda

Brasil

Egypt

Sierra Leone

Study population

Pre-cataract patients

Pre-cataract patients

Pre-cataract patients

Pre-cataract patients

Pre-cataract patients

Pre-cataract or pre-glaucoma surgery

Healthy individuals

Number of eyes studied

399

183

579

131

50

1000

276

Isolation rate

57%

85%

39%

46%

86%

14%

86%

CoNS

77%

74%

58%

65%

62%

76%

33%

MRCoNS

29%

34%

13%

9%

17%

No data

64%

56%

58%

50%

76%

No data

23%

5%

4%

22%

9%

10%

23%

MRSA

2%

4%

1%

0%

4%

No data

0%

8%

27%

0%

2%

0%

0%

Other gram-positive bacteria

5%

3%

6%

5%

16%

6%

16%

Gram-negative bacteria

6%

9%

6%

8%

11%

6%

20%

Fungi

0%

1%

0%

0%

0%

1%

30%

Comments

4.3%

Bacillus

sp., 2.5% Micrococcus
Analysis on mice suggests that ocular flora may be required for mounting a sufficient immune response to ocular infection later in life [
36
]. Commensal flora may thus have a more complicated role to play regarding ocular surface health and immunity. Research into the way ocular microbiome influences both innate and adaptive immunity is sparse; however, data signifying its importance continue to accumulate [
37
]. This is further discussed in a literature review by Kugadas et al. [
37
].
Antibiotic resistance in ocular microorganisms
The development of bacterial resistance in vitro was demonstrated as early as the 1940s [
33
]. Since then, resistance to antimicrobial agents continues to emerge worldwide, with multidrug-resistant organisms becoming increasingly common. The mechanisms by which bacteria develop antibiotic resistance at the cellular level are mutations and genetic exchange [
34
]. The effects of those are further multiplied by the selective pressures in health care and community. The extended use of antimicrobials not only in hospitals, but also in long-term or day care facilities, outpatient settings, industrial livestock production and veterinary care, all promote the development and survival of resistant bacterial strains [
34
].
Infections caused by antimicrobial-resistant strains may not only be more difficult to treat, but can also cause increased morbidity. An experimental study on rabbits found endophthalmitis caused by resistant
S. epidermidis
caused more inflammation and ocular tissue destruction than non-resistant strains [
35
].
Emergence and progression of resistance on a regional, national, and worldwide scale has been widely studied and is almost universally accepted. As listed above there is a multitude of factors influencing development of resistance. In view of the multifactorial nature of antibiotic resistance, a very important question, in terms of shaping future practice, is whether we as ophthalmologists can influence the resistance patterns of our patients with our daily practice. At least two studies have demonstrated that use of prophylactic antibiotics in the setting of intravitreal injections causes a statistically significant rise in ocular colonization with resistant strains [
38
–
40
].
In a study by Milder et al., 80 eyes from 40 patients who had previously received at least three injections for exudative AMD in one eye only were selected, the other eyes serving as controls. Patients had received seven injections on average (range 3–13) in the study eye, and were given a single drop of fluoroquinolone and either polymyxin B/trimethoprim eye drops (
n
 = 29) or fluoroquinolone eye drops (
n
 = 11) for 4 days afterwards [
40
]. The rate of resistance to fluoroquinolones was almost double the resistance in the controls (63.6% vs 32.1%,
p
 = 0.04). Furthermore, among eyes treated with a 4-day post-injection course of fluoroquinolone, resistance was 87.5% (
n
 = 8), compared with 25% in the matched untreated eyes (
p
 = 0.04) [
40
]. No difference in trimethoprim resistance was found.
In a prospective randomize, longitudinal study by Kim and Toma, 48 eyes from 24 patients undergoing unilateral intravitreal injections were selected, with contralateral eyes not receiving injections serving as matched controls [
41
]. These patients were then randomized to the use of either ofloxacin, gatifloxacin, moxifloxacin or azithromycin (8 patients in each group), and using only their assigned antibiotic after each injection. Injections were administered 4 weeks apart, and patients were instructed to use their antibiotic for 4 days after the injection, 4 times a day for fluoroquinolones and 2 times a day for azithromycin. Baseline resistance of CoNS to erythromycin and azithromycin was 57% and 65%, respectively, and resistance to fluoroquinolones ranged from 34 to 39% for moxifloxacin and gatifloxacin, and from 57% to 52% for ofloxacin and levofloxacin [
41
]. A total of 70 CoNS isolates were identified from control eyes; those did not demonstrate a significant increase in rates of resistance to fluoroquinolones or macrolides over the study period. In eyes treated with fluoroquinolones, 48 CoNS cultures were grown (visits 1–4), and showed ofloxacin and levofloxacin resistance of roughly 85% (
p
 = 0.003), and resistance to gatifloxacin and moxifloxacin approaching 67% (
p
 = 0.009) and 77% (
p
 < 0.001), respectively [
41
]. A similar trend was found in eyes treated with azithromycin, with resistance to macrolides of 94% (
p
 = 0.009, compared to fluoroquinolone-treated eyes), along with decreased levels of resistance to fluoroquinolones [
41
].
Finally, Hsu et al. studied changes in conjunctival flora and resistance patterns in patients undergoing intravitreal injections without post-injection antibiotics, relying on povidone-iodine antisepsis only. The study concluded that no significant changes to ocular flora or resistance patterns occurred in studied subjects [
42
]. This further supports that the causative factor in two previously described studies is most likely antibiotic use. The three above aforementioned studies interpreted collectively suggest that antibiotic use may have a measurable and immediate influence in the emergence of resistant bacterial strains in our patients.
In response to a perceived threat from increasing antibiotic resistance worldwide, the World Health Organization, the United States Food and Drug Administration, and other large organizations started surveillance programs amalgamating data from the USA and worldwide [
43
–
45
].
Two such initiatives are of particular interest to ophthalmology—Ocular Tracking Resistance in the U.S. Today (TRUST) and Antibiotic Resistance Monitoring in Ocular Microorganisms (ARMOR) [
43
,
44
,
46
].
TRUST is a nationwide US-based multicenter surveillance program established in 1996, in which isolates are sent from over 200 clinical laboratories to an independent central laboratory for in vitro susceptibility testing. An ocular-specific substudy was initiated in 2005 (Ocular TRUST1) looking to gather prospective data each year as well as to retrospectively analyze ophthalmic samples from previous years [
44
,
46
]. The TRUST study looks specifically at three microorganisms—
Staphylococcus aureus
,
Streptococcus pneumoniae
,
Haemophilus influenzae. S. aureus
being further divided as methicillin-susceptible (MSSA) or methicillin-resistant (MRSA) [
44
,
46
].
The ARMOR study is a similar surveillance program set up specifically to monitor ocular pathogens across the United States. Initial results from the ARMOR study based on isolates collected from 34 institutions over the course of 2009 were published in 2011 (ARMOR 2009), and subsequent data from 2009 through 2013 (ARMOR 2013) were published this year. The ARMOR study extends data collected for TRUST studies with analysis of
Pseudomonas aeruginosa
and CoNS. The ARMOR 2013 study analyzed a total of 3237 isolates and is the largest study of its kind to date.
Table
3
provides a summary of the resistance levels found in the TRUST and ARMOR studies.
Table 3
Percentage of non-susceptible bacteria (intermediate and high-level resistance) in TRUST and ARMOR studies
Bacteria

Penicillin

Azithromycin

Gatifloxacin

Moxifloxacin

Levofloxacin

Ofloxacin

Tobramycin

Ciprofloxacin

TRUST retrospective

34.1%

33.4%

03%

0.1%

0.1%

95.1%

9.7%

TRUST prospective

18.3%

22.4%

0%

0%

0%

98%

10.2%

ARMOR

31.8%

34.8%

0.4%

0.3%

0%

0.4%

TRUST prospective

90.2%

45.7%

18.9%,

18.9%

18.9%

7.3%

20.1%

ARMOR

42.8%

13.5%

12%

13.7%

14.1%

4.1%

14.2%

TRUST prospective

100%

93.9%

84.8%

84.8%

84.9%

63.6%

84.8%

ARMOR

93.3%

75.1%

74%

75.9%

76.4%

44.3%

77.3%

MS coagulase-negative staphylococci

ARMOR

44.7%

13.9%

13.6%

13.9%

14.2%

6.4%

15%

MR coagulase-negative staphylococci

ARMOR

78.3%

55.7%

51.2%

56.8%

56.9%

23.1%

58.5%

TRUST retrospective

100%

0.3%

0.3%

0.3%

0.3%

0%

0.3%

P. aeruginosa

ARMOR

6.9%

10.1%

3.1%

7.7%
Difficulties in assessing resistance in ophthalmology
Resistance levels in TRUST and ARMOR studies
Staphylococcus pneumoniae
Retrospective analysis of 760
S. pneumoniae
archived samples gathered between 1999 and 2006 in the TRUST study has shown 34.1% of
S. pneumoniae
to be penicillin-resistant, with nearly three-quarters of those being cross-resistant to azithromycin and trimethoprim [
44
]. The data gathered prospectively by the Ocular TRUST1 study between 2005 and 2006 revealed 9 of 49 (18.3%)
S. pneumoniae
isolates to be resistant to penicillin, with all of those also resistant to trimethoprim, azithromycin and tobramycin [
44
]. Only a single isolate of the 760 was resistant to third- and fourth-generation fluoroquinolones (levofloxacin, moxifloxacin, gatifloxacin). Ciprofloxacin resistance was 9.7%. There were no statistically significant changes to
S. pneumoniae
fluoroquinolone susceptibility over the 8 years of the study [
44
].
ARMOR 2013 further corroborates these data, with penicillin resistance at 31.8%, azithromycin resistance at 38.4%, and only single isolates resistant against any generation of fluoroquinolones [
46
].
Pseudomonas aeruginosa
Resistance rates among
P. aeruginosa
samples were low against all antibiotics tested in ARMOR 2013. With the exception of polymyxin B, susceptibility was above 90%.
Haemophilus influenzae
Of the 356
H. influenzae
isolates gathered in the retrospective arm of Ocular TRUST1 (1999–2006), 37.4% were β-lactamase-positive. However, all
H. influenzae
samples were susceptible to penicillin and all other antibiotics tested, with the exception of 14.3% resistance to trimethoprim [
44
]. In the prospective portion of Ocular TRUST1, β-lactamase-producing isolates accounted for 44% of samples (14 of 32); this had no impact on antibiotic resistance [
44
]. The ARMOR study has further supported those findings, showing all but two isolates to be susceptible to all antibiotics tested in 2009 (
n
 = 73) and in the following 4 years (
n
 = 284), the two exceptions being a single isolate resistant to chloramphenicol and another to chloramphenicol. Neither β-lactamase production nor trimethoprim susceptibility was tested [
43
,
46
].
Coagulase-negative staphylococci and Staphylococcus aureus
The prospective arm of Ocular TRUST1 shows 83.2% of
S. aureus
isolates to be methicillin-susceptible. Most MSSA isolates were found to be susceptible to fluoroquinolones, with less than 20% resistance for any of the fluoroquinolones tested [
44
]. This is contrasted by the 75–85% resistance against fluoroquinolones tested in MRSA isolates. The only agent consistently active against both MSSA and MRSA was trimethoprim, showing only 6.4% resistance in MRSA and 2.4% in MSSA [
44
]. The data from the ARMOR 2009 study showed 39% of
S. aureus
isolates to be methicillin-resistant, compared to the 16.8% from Ocular TRUST1 isolates gathered in 2006 [
43
,
44
]. Similar to the results found in Ocular TRUST1, MRSA isolates were found to be multi-resistant, with 79.5% resistance to ciprofloxacin, 65.4% resistance to moxifloxacin, and 52.6% resistance to tobramycin [
43
]. Although MRSA resistance to fluoroquinolones did not increase between the two studies, the doubling of MRSA incidence among
S. aureus
isolates may mean that ocular infections caused by
S. aureus
are twice as likely to be caused by a methicillin-resistant—and possibly multi-resistant—pathogen. In the ARMOR 2009 study, 11.5% of
S. aureus
isolates were not susceptible to five different drug classes [
43
]. In the ARMOR 2013 study, 86.8% and 77.3% of MRSA and methicillin-resistant CoNS, respectively, were found to be resistant to three or more drug classes.
Among CoNS isolated in ARMOR 2013, the vast majority consisted of
S. epidermis
(75.9%), perhaps reflecting how commonly this species forms part of the commensal flora [
46
]. The resistance rates from the ARMOR 2013 study showed that the CoNS resistance profile follows trends similar to
S. aureus
, with resistance rates of 49.7% to methicillin (42.2% for
S. aureus
), 34.4% to ciprofloxacin (39.8% for
S. aureus
), and 61.3% to azithromycin (63.6% for
S. aureus
). Perhaps surprisingly, no statistically significant rise in CoNS or
S. aureus
resistance was detected during the 5-year surveillance period of the ARMOR 2013 study [
46
].
The latest preliminary reports from the ARMOR study for 2014 and 2015 show that high levels of resistance in ophthalmology, including multi-drug resistance, continue to be a reality and a challenge today [
53
].
Preventing the spread of resistance in ophthalmology
Conclusions
The eye surface is home to a diverse set of organisms. Based on current information, we have a good understanding of what microbes normally constitute the ocular biome. Nevertheless, much remains to be learned regarding factors influencing the composition, characteristics, resistance and pathogenicity of ocular flora, in order to effectively combat resistance in ophthalmology. The WHO, in its
Global Action Plan on Antimicrobial Resistance
, outlines a few strategic objectives which relate to the current situation in ophthalmology [
69
]. WHO notes that, in order to fight resistance, important gaps in knowledge, particularly the "…incidence, prevalence, range across pathogens and geographical patterns related to antimicrobial resistance is needed to be made accessible in a timely manner…." More work remains to be done on the geographical distribution of both normal flora and resistance in normal flora and infection.
Effective antimicrobials are needed in many preventive and curative efforts in ophthalmology. However, distinguishing which antibiotics should be used in what situations, and where alternatives to antibiotics are more appropriate, is critical. Intravitreal injection (IVI) is a prime example where unnecessary and/or improper use of antibiotics may have serious consequences.
Where antibiotics are required, they should be used in accordance with established microbiological guidelines and specifications in order to obtain high concentrations in target tissue and maintain sufficient duration of effects to reduce resistance. Repeated short-term exposure to topical antibiotics, as is seen in the setting of IVI for chronic retinal disease, can quickly promote an antibiotic-resistant ocular biome. This is illustrated by reported rates of resistance to moxifloxacin and gatifloxacin of as high as 70% in patients undergoing IVI with antibiotic prophylaxis after just 1 year of serial IVI [
38
].
Equally important, we as clinicians should be aware that labeling a microorganism as resistant is based on both systemic administration of antibiotics and systemic infection. Concentrations achieved through topical use are often much higher and may still be effective.
Microbial resistance is an important subject, with much innovation and research in prevention, detection and treatment of resistant bacteria. Unfortunately, for ophthalmologists, most of this research is focused on systemic infection, and it will take some time before diagnostic and preventive methods are viable in ophthalmology. Furthermore, many may never be validated for ophthalmic use. The situation is different with antiseptics—PVI and chlorhexidine are already used in everyday practice, and their use may expand to replace antibiotics in procedures other than IVI. Most importantly, both antiseptics have key advantages of non-selective mechanisms of action (preventing the development of resistance) and low cost.
Compliance with ethical standards
Funding
The study was supported by the Foundation for Ophthalmology Development, "Ophthalmology 21", Poznan, Poland. The sponsor had no role in the design or conduct of this research.
Conflict of Interest
Dr. Grzybowski reports grants, personal fees and non-financial support from Bayer, non-financial support from Novartis, Alcon and Thea, personal fees and non-financial support from Valeant, and non-financial support from Santen, outside the submitted work. All other authors certify that they have no affiliations with or involvement in any organization or entity with any financial interest (such as honoraria; educational grants; participation in speakers' bureaus; membership, employment, consultancies, stock ownership, or other equity interest; and expert testimony or patent-licensing arrangements) or non-financial interest (such as personal or professional relationships, affiliations, knowledge or beliefs) in the subject matter or materials discussed in this manuscript.
Ethical approval
For this type of study formal consent is not required.
Open Access
This article is distributed under the terms of the Creative Commons Attribution 4.0 International License (http://creativecommons.org/licenses/by/4.0/), which permits unrestricted use, distribution, and reproduction in any medium, provided you give appropriate credit to the original author(s) and the source, provide a link to the Creative Commons license, and indicate if changes were made.