01.12.2019 | Research article | Ausgabe 1/2019 Open Access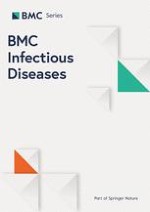 Microwave detection and quantification of water hidden in and on building materials: implications for healthy buildings and microbiome studies
Zeitschrift:
Autoren:

Andrew Horsley, David S. Thaler
Abbreviations
NGS
Next Generation Sequencing
VOC
Volatile Organic Compound
Background
Visible signs of dampness and mold in buildings are epidemiologically associated with adverse health outcomes for occupants [
1
–
3
]. However, there is a quantitatively large variance in studies of such health outcomes [
4
,
5
], and there is a need for deeper understanding of these associations. In addition to factors such as genetic and experiential differences among occupants, a key confounding factor is the limited availability of data on the location and amount of water present. Moreover, information on the presence of water is critical for implementing any remedial action. The most added-value from improved water detection would be expected from methods that are noninvasive, quantifiable, spatially resolved, and able to detect hidden water. The capability to passively monitor over long timescales is also valuable, in order to monitor for water that may only appear sporadically.
Current non-destructive technologies for the measurement of water in buildings have significant limitations, especially in the detection of hidden water [
6
–
8
]. Unaided visual inspection is widely used to assess outer surfaces for signs of water damage or mold, with improved sensitivity sometimes offered by infrared imaging of surface temperature [
9
]. Infrared imaging relies on detecting the temperature differentials that can form between wet areas, which are often relatively cool, and the surrounding dry areas [
10
]. To the best of our knowledge, the reviewed literature has not yet critically examined infrared detection of hidden water with regard to sensitivity, quantitative reliability, confounding factors, and how deeply into building materials infrared-based detection can penetrate.
The ability of microwaves to penetrate through walls make them an attractive solution for the detection of hidden water. Microwave aquametry [
11
] is already used to measure moisture during the preparation of building materials such as wood [
12
,
13
] and concrete [
14
,
15
], as well as in a range of other materials such as soils [
16
], seeds [
17
], cheese [
18
] and textiles [
19
]. Moisture monitoring within building walls has been performed with qualified success by measuring microwave transmission between probes drilled into the wall [
20
], however this partially-destructive technique has not been broadly adopted.
The present paper makes no claim to have developed a microwave technology that works in a practical way to detect hidden water in buildings. However, we provide a simple demonstration of the detection of small volumes of water in and around common building materials. Interdisciplinary collaboration and engineering efforts will be required to turn this demonstration into a practical device or application. Practical development will be further considered in the discussion.
Methods
We used a simple setup, consisting of two microwave horns (A-info, LB-OH-159-15-C-SF) connected to a vector network analyzer (Agilent, PNA N5222A), as shown in Fig.
1(a)
. This allowed us to measure the microwave reflection and transmission through test samples placed between the horns, as a function of microwave frequency.
×
The reflection and transmission are measured as S-parameters. As indicated in Fig.
1(a)
, S11 (S22) measures reflection of a signal sent from horn 1 (2), and S21 measures transmission from horn 1, through the test sample, to horn 2. Starting with a dry test sample, we used a pipette add water in 1 mL steps and monitored the resulting change in S-parameters, making measurements within a few seconds of each step. For an S-parameter S
γ
(γ = 11, 22, 21), we define the change in reflection or transmission due to the added water as ΔS
γ
= S
γ
- S
γ0
, where S
γ0
is the S-parameter measured without any water present. The 4–8 GHz bandwidth of our measurements was chosen to match the bandwidth of the available microwave horns, and the network analyser output power was 0 dBm (1 mW).
Results
Discussion
Conclusions
We propose that improved detection and quantification of hidden water in buildings would enable more efficient and effective building design and remediation leading to improved public health. Better data on the state of water in all its forms over time might improve the relevance of microbiome analysis to the health of building occupants. This paper includes a demonstration that microwave sensing offers one approach for the problem of detecting hidden water in the built environment. The most effective realization would be best accomplished via an interdisciplinary research program including the healthy building disciplines, microwave engineering or physics, and microbiology as related to epidemiology.
Acknowledgements
The authors thank Philipp Treutlein for introducing us and the loan of lab space and equipment, Liz Canner, Fiona Doetsch, Steve Giovannoni, Ben Kirkup, Hal Levin, Maria Nunez, Paula Olsiewski, Miia Pitkaranta, Amy Pruden, Jeff Siegel, Julian Tang, and especially Martin Täubel for critique, insights and encouragement.
Funding
Alfred P. Sloan Foundation.
Availability of data and materials
The datasets used and analysed during the current study are available from the authors on reasonable request.
Ethics approval and consent to participate
Not applicable.
Consent for publication
Not applicable.
Competing interests
The authors declare that they have no competing interests.
Publisher's Note
Springer Nature remains neutral with regard to jurisdictional claims in published maps and institutional affiliations.
Open Access
This article is distributed under the terms of the Creative Commons Attribution 4.0 International License (
http://​creativecommons.​org/​licenses/​by/​4.​0/​
), which permits unrestricted use, distribution, and reproduction in any medium, provided you give appropriate credit to the original author(s) and the source, provide a link to the Creative Commons license, and indicate if changes were made. The Creative Commons Public Domain Dedication waiver (
http://​creativecommons.​org/​publicdomain/​zero/​1.​0/​
) applies to the data made available in this article, unless otherwise stated.