01.08.2011 | Research | Ausgabe 4/2011 Open Access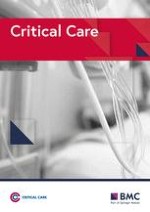 Mild hypoglycemia is independently associated with increased mortality in the critically ill
Zeitschrift:
Autoren:

James S Krinsley, Marcus J Schultz, Peter E Spronk, Robin E Harmsen, Floris van Braam Houckgeest, Johannes P van der Sluijs, Christian Mélot, Jean Charles Preiser
Wichtige Hinweise
Electronic supplementary material
The online version of this article (doi:
10.​1186/​cc10322
) contains supplementary material, which is available to authorized users.
Competing interests
James S. Krinsley MD has performed consulting work for Medtronic Inc., Edwards Life Sciences, Baxter, Roche Diagnostics, and Optiscan Biomedical and has received speaker's fees from Edwards Life Sciences, Roche Diagnostics and Sanofi to Aventis. Marcus J. Schultz MD, PhD has performed consulting work for Medtronic Inc., Roche Diagnostics and Optiscan Biomedical, and has received research support from Optiscan Biomedical. Jean-Charles Preiser MD, PhD has performed consulting work for Medtronic Inc., Edwards Life Sciences and Optiscan Biomedical. All other authors have no competing interests.
Authors' contributions
JSK wrote the initial and subsequent drafts of the manuscript and performed statistical analysis. MJS and JCP reviewed all drafts of the manuscript and assisted with revisions. PES, REH, FvBH, JPvdS and CM participated in data acquisition and reviewed the final draft of the manuscript. All authors have read and approved the final manuscript for publication.
Abstract
Introduction
Severe hypoglycemia (blood glucose concentration (BG) < 40 mg/dL) is independently associated with an increased risk of mortality in critically ill patients. The association of milder hypoglycemia (BG < 70 mg/dL) with mortality is less clear.
Methods
Prospectively collected data from two observational cohorts in the USA and in The Netherlands, and from the prospective GLUCONTROL trial were analyzed. Hospital mortality was the primary endpoint.
Results
We analyzed data from 6,240 patients: 3,263 admitted to Stamford Hospital (ST), 2,063 admitted to three institutions in The Netherlands (NL) and 914 who participated in the GLUCONTROL trial (GL). The percentage of patients with hypoglycemia varied from 18% to 65% among the different cohorts. Patients with hypoglycemia experienced higher mortality than did those without hypoglycemia even after stratification by severity of illness, diagnostic category, diabetic status, mean BG during intensive care unit (ICU) admission and coefficient of variation (CV) as a reflection of glycemic variability. The relative risk (RR, 95% confidence interval) of mortality associated with minimum BG < 40, 40 to 54 and 55 to 69 mg/dL compared to patients with minimum BG 80 to 109 mg/dL was 3.55 (3.02 to 4.17), 2.70 (2.31 to 3.14) and 2.18 (1.87 to 2.53), respectively (all
P
< 0.0001). The RR of mortality associated with any hypoglycemia < 70 mg/dL was 3.28 (2.78 to 3.87) (
P
< 0.0001), 1.30 (1.12 to 1.50) (
P
= 0.0005) and 2.11 (1.62 to 2.74) (
P
< 0.0001) for the ST, NL and GL cohorts, respectively. Multivariate regression analysis demonstrated that minimum BG < 70 mg/dL, 40 to 69 mg/dL and < 40 mg/dL were independently associated with increased risk of mortality for the entire cohort of 6,240 patients (odds ratio (OR) (95% confidence interval (CI)) 1.78 (1.39 to 2.27)
P
< 0.0001), 1.29 (1.11 to 1.51)
P
= 0.0011 and 1.87 (1.46 to 2.40)
P
< 0.0001) respectively.
Conclusions
Mild hypoglycemia was associated with a significantly increased risk of mortality in an international cohort of critically ill patients. Efforts to reduce the occurrence of hypoglycemia in critically ill patients may reduce mortality