01.12.2017 | Study protocol | Ausgabe 1/2017 Open Access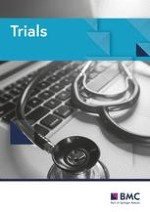 Minimally invasive versus open distal pancreatectomy (LEOPARD): study protocol for a randomized controlled trial
Zeitschrift:
Autoren:

Thijs de Rooij, Jony van Hilst, Jantien A. Vogel, Hjalmar C. van Santvoort, Marieke T. de Boer, Djamila Boerma, Peter B. van den Boezem, Bert A. Bonsing, Koop Bosscha, Peter-Paul Coene, Freek Daams, Ronald M. van Dam, Marcel G. Dijkgraaf, Casper H. van Eijck, Sebastiaan Festen, Michael F. Gerhards, Bas Groot Koerkamp, Jeroen Hagendoorn, Erwin van der Harst, Ignace H. de Hingh, Cees H. Dejong, Geert Kazemier, Joost Klaase, Ruben H. de Kleine, Cornelis J. van Laarhoven, Daan J. Lips, Misha D. Luyer, I. Quintus Molenaar, Vincent B. Nieuwenhuijs, Gijs A. Patijn, Daphne Roos, Joris J. Scheepers, George P. van der Schelling, Pascal Steenvoorde, Rutger-Jan Swijnenburg, Jan H. Wijsman, Moh'd Abu Hilal, Olivier R. Busch, Marc G. Besselink, for the Dutch Pancreatic Cancer Group
Wichtige Hinweise
Electronic supplementary material
The online version of this article (doi:
10.​1186/​s13063-017-1892-9
) contains supplementary material, which is available to authorized users.
Abstract
Background
Observational cohort studies have suggested that minimally invasive distal pancreatectomy (MIDP) is associated with better short-term outcomes compared with open distal pancreatectomy (ODP), such as less intraoperative blood loss, lower morbidity, shorter length of hospital stay, and reduced total costs. Confounding by indication has probably influenced these findings, given that case-matched studies failed to confirm the superiority of MIDP. This accentuates the need for multicenter randomized controlled trials, which are currently lacking. We hypothesize that time to functional recovery is shorter after MIDP compared with ODP even in an enhanced recovery setting.
Methods
LEOPARD is a randomized controlled, parallel-group, patient-blinded, multicenter, superiority trial in all 17 centers of the Dutch Pancreatic Cancer Group. A total of 102 patients with symptomatic benign, premalignant or malignant disease will be randomly allocated to undergo MIDP or ODP in an enhanced recovery setting. The primary outcome is time (days) to functional recovery, defined as all of the following: independently mobile at the preoperative level, sufficient pain control with oral medication alone, ability to maintain sufficient (i.e. >50%) daily required caloric intake, no intravenous fluid administration and no signs of infection. Secondary outcomes are operative and postoperative outcomes, including clinically relevant complications, mortality, quality of life and costs.
Discussion
The LEOPARD trial is designed to investigate whether MIDP reduces the time to functional recovery compared with ODP in an enhanced recovery setting.
Trial registration
Dutch Trial Register,
NTR5188
. Registered on 9 April 2015