01.12.2016 | Study protocol | Ausgabe 1/2016 Open Access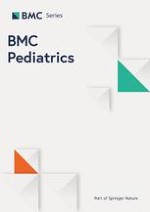 Minimising impairment

: Protocol for a multicentre randomised controlled trial of upper limb orthoses for children with cerebral palsy
Zeitschrift:
Autoren:

Christine Imms, Margaret Wallen, Catherine Elliott, Brian Hoare, Melinda Randall, Susan Greaves, Brooke Adair, Elizabeth Bradshaw, Rob Carter, Francesca Orsini, Sophy T. F. Shih, Dinah Reddihough
Wichtige Hinweise
Competing interests
The authors declare they have no competing interests.
Authors' contributions
CI, MW, CE, BH, SG, MR and BA conceived the study and initiated the study design and implementation. All authors collaborated on the development and refinement of the study protocol and have read and approved the final version. MR is the National Project Coordinator and is based in Victoria. MW will take responsibility for the study implementation in New South Wales. CE will take responsibility for study implementation in Western Australia. BH and SG will take responsibility for study implementation in Victoria. DR is the lead investigator on the CRE-CP which nominated this study as a key area for investigation. RC and SS are responsible for the design, implementation, analysis and interpretation of the health economics component of the study. FO will lead the statistical analysis and data management components. All authors have read and approved the manuscript.
Abstract
Background
Upper limb orthoses are frequently prescribed for children with cerebral palsy (CP) who have muscle overactivity predominantly due to spasticity, with little evidence of long-term effectiveness. Clinical consensus is that orthoses help to preserve range of movement: nevertheless, they can be complex to construct, expensive, uncomfortable and require commitment from parents and children to wear. This protocol paper describes a randomised controlled trial to evaluate whether long-term use of rigid wrist/hand orthoses (WHO) in children with CP, combined with usual multidisciplinary care, can prevent or reduce musculoskeletal impairments, including muscle stiffness/tone and loss of movement range, compared to usual multidisciplinary care alone.
Methods/design
This pragmatic, multicentre, assessor-blinded randomised controlled trial with economic analysis will recruit 194 children with CP, aged 5–15 years, who present with flexor muscle stiffness of the wrist and/or fingers/thumb (Modified Ashworth Scale score ≥1). Children, recruited from treatment centres in Victoria, New South Wales and Western Australia, will be randomised to groups (1:1 allocation) using concealed procedures. All children will receive care typically provided by their treating organisation. The treatment group will receive a custom-made serially adjustable rigid WHO, prescribed for 6 h nightly (or daily) to wear for 3 years. An application developed for mobile devices will monitor WHO wearing time and adverse events. The control group will not receive a WHO, and will cease wearing one if previously prescribed. Outcomes will be measured 6 monthly over a period of 3 years. The primary outcome is passive range of wrist extension, measured with fingers extended using a goniometer at 3 years. Secondary outcomes include muscle stiffness, spasticity, pain, grip strength and hand deformity. Activity, participation, quality of life, cost and cost-effectiveness will also be assessed.
Discussion
This study will provide evidence to inform clinicians, services, funding agencies and parents/carers of children with CP whether the provision of a rigid WHO to reduce upper limb impairment, in combination with usual multidisciplinary care, is worth the effort and costs.