01.12.2018 | Study protocol | Ausgabe 1/2018 Open Access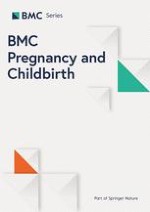 Mobile-health tool to improve maternal and neonatal health care in Bangladesh: a cluster randomized controlled trial
Zeitschrift:
Autoren:

Ruoyan Gai Tobe, Syed Emdadul Haque, Kiyoko Ikegami, Rintaro Mori
Abstract
Background
In Bangladesh, the targets on reduction of maternal mortality and utilization of related obstetric services provided by skilled health personnel in Millennium Development Goals 5 remains unmet, and the progress in reduction of neonatal mortality lag behind that in the reduction of infant and under-five mortalities, remaining as an essential issue towards the achievement of maternal and neonatal health targets in health related Sustainable Development Goals (SDGs). As access to appropriate perinatal care is crucial to reduce maternal and neonatal deaths, recently several mobile platform-based health programs sponsored by donor countries and Non-Governmental Organizations have targeted to reduce maternal and child mortality. On the other hand, good health-care is necessary for the development. Thus, we designed this implementation research to improve maternal and child health care for targeting SDGs.
Methods/design
This cluster randomized trial will be conducted in Lohagora of Narail District and Dhamrai of Dhaka District. Participants are pregnant women in the respective areas. The total sample size is 3000 where 500 pregnant women will get Mother and Child Handbook (MCH) and messages using mobile phone on health care during pregnancy and antenatal care about one year in each area. The other 500 in each area will get health education using only MCH book. The rest 1000 participants will be controlled; it means 500 in each area. We randomly assigned the intervention and controlled area based on smallest administrative area (Unions) in Bangladesh. The data collection and health education will be provided through trained research officers starting from February 2017 to August 2018. Each health education session is conducting in their house. The study proposal was reviewed and approved by NCCD, Japan and Bangladesh Medical Research Council (BMRC), Bangladesh. The data will be analyzed using STATA and SPSS software.
Discussion
For the improvement of maternal and neonatal care, this community-based intervention using mobile phone and handbook will do great contribution. Thus, a developing country where resources are limited received the highest benefit. Such intervention will guide to design for prevention of other diseases too.