01.12.2019 | Research article | Ausgabe 1/2019 Open Access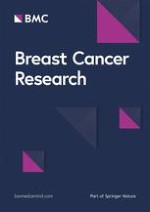 Molecular changes during extended neoadjuvant letrozole treatment of breast cancer: distinguishing acquired resistance from dormant tumours
Zeitschrift:
Autoren:

Cigdem Selli, Arran K. Turnbull, Dominic A. Pearce, Ang Li, Anu Fernando, Jimi Wills, Lorna Renshaw, Jeremy S. Thomas, J. Michael Dixon, Andrew H. Sims
Wichtige Hinweise
Electronic supplementary material
Abbreviations
CIMP
CpG island methylator phenotype
FASP
Filter Aided Sample Preparation
FFPE
Formalin-fixed paraffin-embedded
HAT
Histone acetyl transferase
LTED
Long-term oestrogen deprived
SASP
Senescence-associated secretory phenotype
ssGSEA
Single-sample gene set enrichment analysis
Background
For a variety of reasons, including being unfit for surgery, a proportion of patients receiving pre-surgical oestrogen deprivation therapy do not have their tumours excised following 3–4 months of treatment. These long-term endocrine-treated tumours represent a unique group that can inform how tumours respond to extended oestrogen deprivation in situ. Having initially shrunk in size, some tumours remain at a steady volume and appear dormant, whilst others subsequently begin to regrow. We have utilised this unique cohort of sequential samples from patients receiving extended neoadjuvant oestrogen deprivation therapy to characterise luminal breast cancer dormancy and acquired resistance as a novel clinical model.
Methods
Results
Discussion
Understanding the mechanisms underlying the maintenance of and escape from dormancy have great importance considering that most cancer-related deaths are caused by metastasis rather than the primary tumour. In this study, we describe the first sequential patient-matched clinical dataset of extended oestrogen deprivation therapy in breast cancer. The results highlight the difficulty of distinguishing dormant and resistant tumours, with dynamic molecular changes of treatment being highly similar between the groups. However, comparative analysis revealed a set of genes significantly upregulated in resistant tumours compared with dormant tumours within the first months of letrozole treatment suggesting a predictive role for changes in DNA methylation.
Conclusions
We have performed the first study of sequential tumour samples from breast cancer patients receiving extended neoadjuvant oestrogen deprivation therapy as a clinical model of dormancy and acquired resistance. Our analysis suggests that molecular differences between dormant and resistant tumours are initially subtle, becoming more obvious only after extended treatment. This study emphasizes that alterations in DNA methylation in the first months of treatment may predict which patients will eventually develop acquired resistance.
Acknowledgements
We are grateful for the help and support of the Genetics Team at the Edinburgh Wellcome Trust Clinical Research Facility under the direction of Lee Murphy.
Funding
The work was supported Marie Skłodowska-Curie Individual Fellowship (H2020-MSCA-IF, 658170) to CS. AHS and JMD are very grateful for funding provided by Breast Cancer Now. The work was partly supported by Welcome Trust Institutional Fund (ISSF3) to CS and AHS.
Availability of data and materials
The microarray dataset generated during the current study is available in NCBI GEO (
www.​ncbi.​nlm.​nih.​gov/​geo
) under accession GSE111563. The analysis also includes previously published microarray data under accession numbers GSE59515 and GSE55374. The proteomics dataset generated during the current study is available in PRIDE (
www.​ebi.​ac.​uk/​pride/​archive
) with the identifier PXD009328. Publicly available resistant cell line gene expression datasets GSE10879, GSE10911 [
59
], GSE20361 [
60
], GSE50820 [
61
], GSE75971 [
62
], GSE14986 [
63
], GSE74391 [
64
] were also analysed.
Authors' information
Not applicable.
Ethics approval and consent to participate
All patients provided informed consent and sample collection was approved by the local research ethics committee (Lothian Local Research Ethics Committee 03, REC Reference number 07/S1103/26, approval date 13 August 2007).
Consent for publication
Not applicable.
Competing interests
The authors declare that they have no competing interests.
Publisher's Note
Springer Nature remains neutral with regard to jurisdictional claims in published maps and institutional affiliations.
Open Access
This article is distributed under the terms of the Creative Commons Attribution 4.0 International License (
http://​creativecommons.​org/​licenses/​by/​4.​0/​
), which permits unrestricted use, distribution, and reproduction in any medium, provided you give appropriate credit to the original author(s) and the source, provide a link to the Creative Commons license, and indicate if changes were made. The Creative Commons Public Domain Dedication waiver (
http://​creativecommons.​org/​publicdomain/​zero/​1.​0/​
) applies to the data made available in this article, unless otherwise stated.