01.12.2016 | Review | Ausgabe 1/2016 Open Access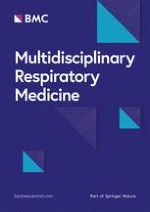 Mometasone furoate nasal spray: a systematic review
Zeitschrift:
Autoren:

Desiderio Passali, Maria Carla Spinosi, Anna Crisanti, Luisa Maria Bellussi
Wichtige Hinweise
Competing interests
The authors declare that they have no competing interests.
Authors' contributions
All authors contributed equally to the development and writing of the manuscript. All authors read and approved the final manuscript.
Abstract
The inflammatory diseases of the nose, rhino-pharynx and paranasal sinuses (allergic and non allergic rhinitis, NARES; rhinosinusitis with/without nasal polyposis, adenoidal hypertrophy with/without middle ear involvement) clinically manifest themselves with symptoms and complications severely affecting quality of life and health care expenditure.
Intranasal administration of corticosteroids, being fast, simple, and not requiring cooperation, is the preferred way to treat the patients, to optimize their quality of life, at the same time minimizing the risk of exacerbations and complications.
Among the different topical steroids available on the market, we performed a comparative analysis in terms of effectiveness and safety between mometasone furoate (MF) and its main competitors.
Searching through Pub Med and Google Scholar and using as entries "mometasone furoate", "rhinitis", "sinusitis", "asthma", "polyposis", "otitis media with effusion", and "adenoid hypertrophy" we found 344 articles, 300 of which met the eligibility criteria.
Taking into account relevance and date of publication, a sample of 40 articles was considered for the review.
MF effectiveness for treatment and/or prophylaxis of nasal symptoms in seasonal and perennial allergic rhinitis has been fully established with a level of evidence Ia.
Even though it has not been assessed for MF in particular, topical steroids are the most appropriate treatment in mixed rhinitis and NARES.
In acute rhinosinusitis (ARS) evidences support their use as mono-therapy or as adjuvant to antibiotics for reducing the recurrence rate, and decrease the usage of related prescriptions and medical consultations.
In chronic rhinosinusitis (CRS) with Nasal polyposis, MF reduces polyps size, nasal congestion, improves quality of life and sense of smell and it is also effective in the treatment of daytime cough.
The topical use of MF has great efficacy in the management of adenoidal hypertrophy and otitis media of atopic children.
As regards the safety, MF has demonstrated an excellent safety profile: pregnant women can safely use it; no systemic effects on growth velocity and adrenal suppression have been shown; no changes in epithelial thickness or atrophy have been observed after long term administration of the drug.
Conclusions:
MF has been demonstrated to be effective in the treatment of the inflammatory diseases of the nose and paranasal sinuses; when compared to its competitors it shows a greater symptom control; it is a reliable treatment in the long term thanks not only to its proven efficacy, but also to its safety being on the market since more than 17 years.