01.12.2015 | Research article | Ausgabe 1/2015 Open Access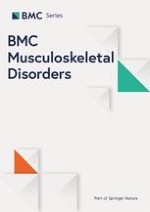 Mortality in Rheumatoid Arthritis (RA): factors associated with recording RA on death certificates
Zeitschrift:
Autoren:

Emily Molina, Inmaculada del Rincon, Jose Felix Restrepo, Daniel F. Battafarano, Agustin Escalante
Wichtige Hinweise
Competing interests
The authors declare that they have no competing interests.
Authors' contributions
AE and IdR participated in the conception and design of the study. EM carried out the literature search. AE, IdR, JFR, DB and EM carried out data collection. AE and EM performed the statistical analysis. AE and EM wrote the manuscript. IdR, JFR and DB revised the manuscript. All authors read and approved the final manuscript.
Authors' information
Not applicable.
Availability of data and materials
Not applicable.
Abstract
Background
Death certificates can be used to assess disease prevalence and incidence; however, rheumatoid arthritis (RA) often remains unreported in death certificates. We sought to determine to what extent RA is underreported and what demographic and clinical characteristics could predict mention of RA in the death certificate.
Methods
We recruited 1328 patients with RA from private, public and military rheumatology practices and followed them prospectively for yearly evaluations. A rheumatologist assessed clinical characteristics of RA and comorbidities at each evaluation. Deaths were identified through family members, other physicians, obituaries and public death databases. All were confirmed with state-issued death certificates. Patients with and without RA in death certificate were compared using bivariate and multivariate analyses.
Results
By December 2013, 326 deaths had occurred. We received and reviewed death certificates for all confirmed deaths, of which 58 (17.7 %) mentioned RA on the death certificate. Bivariate analysis revealed that younger age, a greater number of deformities, higher Sharp score and lower socioeconomic status were each associated with recording RA. Multivariable analyses revealed that comorbidity [OR (95 % CI) = 0.84 (0.73, 0.97);
P
 = 0.022] was inversely associated with listing RA on the death certificate, while the number of deformities [OR (95 % CI) = 1.04 (1.00, 1.07);
P
 = 0.033] and a certified physician's signature on the death certificate [OR (95 % CI) = 4.79 (1.35, 16.9);
P
 = 0.015] increased likelihood of reporting RA.
Conclusion
In this cohort, RA was not listed in over 80 % of death certificates. Younger patients with fewer comorbidities and more joint deformities were more likely to have RA reported.
Discussion
RA is often not included in death certificates. The findings of this study suggest that older patients may have a greater number of comorbidities, thus decreasing the likelihood that RA be included when completing the death certificate.