01.12.2017 | Research | Ausgabe 1/2017 Open Access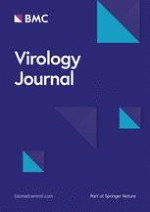 Mosquito-borne Inkoo virus in northern Sweden - isolation and whole genome sequencing
Zeitschrift:
Autoren:

Olivia Wesula Lwande, Göran Bucht, Clas Ahlm, Kristoffer Ahlm, Jonas Näslund, Magnus Evander
Wichtige Hinweise
Electronic supplementary material
The online version of this article (doi:
10.​1186/​s12985-017-0725-5
) contains supplementary material, which is available to authorized users.
Abstract
Background
Inkoo virus (INKV) is a less known mosquito-borne virus belonging to
Bunyaviridae
, genus
Orthobunyavirus
, California serogroup. Studies indicate that INKV infection is mainly asymptomatic, but can cause mild encephalitis in humans. In northern Europe, the sero-prevalence against INKV is high, 41% in Sweden and 51% in Finland. Previously, INKV RNA has been detected in adult
Aedes (Ae.) communis, Ae. hexodontus
and
Ae. punctor
mosquitoes and
Ae. communis
larvae, but there are still gaps of knowledge regarding mosquito vectors and genetic diversity. Therefore, we aimed to determine the occurrence of INKV in its mosquito vector and characterize the isolates.
Methods
About 125,000 mosquitoes were collected during a mosquito-borne virus surveillance in northern Sweden during the summer period of 2015. Of these, 10,000 mosquitoes were processed for virus isolation and detection using cell culture and RT-PCR. Virus isolates were further characterized by whole genome sequencing. Genetic typing of mosquito species was conducted by cytochrome oxidase subunit I (COI) gene amplification and sequencing (genetic barcoding).
Results
Several
Ae. communis
mosquitoes were found positive for INKV RNA and two isolates were obtained. The first complete sequences of the small (S), medium (M), and large (L) segments of INKV in Sweden were obtained. Phylogenetic analysis showed that the INKV genome was most closely related to other INKV isolates from Sweden and Finland. Of the three INKV genome segments, the INKV M segment had the highest frequency of non-synonymous mutations. The overall G/C-content of INKV genes was low for the N/NSs genes (43.8–45.5%), polyprotein (Gn/Gc/NSm) gene (35.6%) and the RNA polymerase gene (33.8%) This may be due to the fact that INKV in most instances utilized A or T in the third codon position.
Conclusions
INKV is frequently circulating in northern Sweden and
Ae. communis
is the key vector. The high mutation rate of the INKV M segment may have consequences on virulence