01.12.2012 | Research | Ausgabe 1/2012 Open Access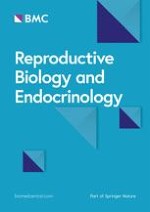 MT3 melatonin binding site, MT1 and MT2 melatonin receptors are present in oocyte, but only MT1 is present in bovine blastocyst produced in vitro
Zeitschrift:
Autoren:

Rafael V Sampaio, Dhúllia Stefanne B Conceição, Moysés S Miranda, Lucia de Fatima S Sampaio, Otávio Mitio Ohashi
Wichtige Hinweise
Electronic supplementary material
The online version of this article (doi:
10.​1186/​1477-7827-10-103
) contains supplementary material, which is available to authorized users.
Competing interests
The authors declare that they have no competing interests.
Authors' contributions
RVS carried out the autoradiographic binding and IVP assays, and helped to draft the manuscript. SDBC carried out IVP and immunoassays. MSM participated in coordination, immunoassays, performed the statistical analyses and helped to draft the manuscript. OMO participated in its design and coordination and critically review the manuscript. LFSS conceived of the study, participated in its design and coordination, and draft the manuscript. All authors read and approved the final manuscript.
Abstract
Background
Melatonin inclusion into in vitro oocyte maturation (IVM) protocols has been suggested because it possesses a powerful free radical scavenger capability that improves the quality of the oocyte used in in vitro embryo production (IVP). The aim of our study was to investigate the presence of melatonin membrane receptors (MT1and MT2) and MT3, which is the melatonin binding site of NQO2 enzyme, in both oocytes and hatched blastocysts to consider an additional subcellular mechanism responsible for the effects of melatonin on IVP.
Methods
The presence of the high affinity melatonin receptors was investigated through an autoradiographic binding assay, using the non-permeable ligand [125I]-iodomelatonin (17 pM) in embryos. The kind of melatonin site was investigated in oocytes and embryos by immunocytochemistry. In vitro fertilized bovine embryos produced from in vitro maturated oocytes supplemented with melatonin (0.0001 to 1000 nM) were analysed to determine their cleavage and blastocyst formation rates.
Results
The [125I]-iodomelatonin (17 pM) binding in blastocysts was blocked by pre-incubation with melatonin (30000 nM), showing the presence of the high affinity melatonin receptors. MT1, MT2 and NQO2 immunoreactivity was observed in oocytes. MT1 immunoreactivity was observed in hatched blastocysts, however MT2 and NQO2 were not observed in this embryonic stage. Melatonin (pM) triggered significant difference in both cleavage and blastocysts formation rates.
Conclusions
The high affinity MT1 melatonin receptor must be taking part in IVM events; furthermore it is the first melatonin receptor to appear during bovine embryo development in vitro.