01.12.2019 | Case report | Ausgabe 1/2019 Open Access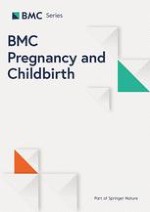 Multicystic encephalomalacia and gastrointestinal injury following single fetal death in first trimester and subsequent fetofetal transfusion syndrome in a monochorionic triplet pregnancy: a case report
Zeitschrift:
Autoren:

Po Lam So, Ka Wah Li, Tsz Wai Yeung, Wai Kuen Sin
Wichtige Hinweise
Publisher's Note
Springer Nature remains neutral with regard to jurisdictional claims in published maps and institutional affiliations.
Abstract
Background
Monochorionic multifetal pregnancies are at increased risk of adverse perinatal outcome because of placental vascular anastomoses. We present a case of multicystic encephalomalacia and gastrointestinal injury in two surviving fetuses following single fetal death in first trimester and subsequent fetofetal transfusion syndrome in a monochorionic triplet pregnancy.
Case presentation
A 31-year-old nulliparous woman had a spontaneous monochorionic triamniotic triplet pregnancy. Three live fetuses with single placenta were seen at 8-week ultrasound scan. One fetus demised at 11 weeks and 3 days of gestation. Dilated echogenic bowel and ascites were found in one surviving fetus at 23 weeks of gestation. At 28 weeks of gestation, the pregnancy was complicated by fetofetal transfusion syndrome in which discordant amniotic fluid volumes were found. Two days later, emergency Caesarean section was performed because of worsening of fetal Doppler and biophysical profile. One baby was found to have jejunal atresia requiring surgery at 4 days old. He had periventricular leukomalacia and intracranial haemorrhage, but subsequent normal neurological development. Another baby had gastric perforation requiring surgery at 2 days old. He was confirmed to have multicystic encephalomalacia by cranial ultrasound and magnetic resonance imaging. He suffered from developmental delay, epilepsy and cerebral palsy.
Conclusion
This case alerts the obstetricians the possible hypoxic-ischemic injury to the survivors of monochorionic triplet pregnancy after the co-triplet death in the first trimester and fetofetal transfusion syndrome. Antenatal assessment and postnatal follow-up are important for these high-risk multiple pregnancies.