01.12.2017 | Research | Ausgabe 1/2017 Open Access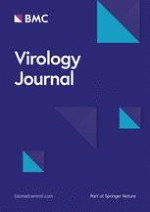 Muscovy duck reovirus σNS protein triggers autophagy enhancing virus replication
Zeitschrift:
Autoren:

Yijian Wu, Longping Cui, Erpeng Zhu, Wuduo Zhou, Quanxi Wang, Xiaoping Wu, Baocheng Wu, Yifan Huang, Hung-Jen Liu
Abstract
Background
Muscovy duck reovirus (MDRV) causes high morbidity and mortality in Muscovy ducklings at 10 days old and can persist in an infected flock until the ducklings of 6 weeks old. It shares common physicochemical properties with avian reovirus (ARV) and differs in coding assignment and pathogenicity. The ARV p17 protein has been shown to trigger autophagy via activation multiple signaling pathways, which benefits virus replication. Since MDRV lacks the p17 protein, whether and how MDRV induces autophagy remains unknown. The aim of this study was to explore whether MDRV induces autophagy and which viral proteins are involved in MDRV-induced autophagy.
Methods
The autophagosome-like structures in MDRV-infected cells was observed under transmission electron microscopy. MDRV-induced autophagy was examined by analyzing the LC3-II level and phosphorylated form of mammalian target of rapamycin (mTOR) by Western blot assays. The effects of 3-methyladenine, rapamycin, chloroquine on viral yields were measured with quantitative(q) real-time reverse transcription (RT)-polymerase chain reaction (PCR) and 50% tissue culture infective dose (TCID50) assays, respectively. Additionally, to determine which viral protein is responsible for MDRV-induced autophagy, both p10.8- and σNS-encoding genes of MDRV were cloned into the pCI-neo-flag vector and transfected into DF-1 cells for detection of LC3-II.
Results
The typical double-membrane vesicles containing cytoplasmic inclusions were visible in MDRV-infected immortalized chicken embryo fibroblast (DF-1) cells under transmission electron microscopy. Both primary Muscovy duck embryo fibroblasts (MDEF) and DF-1 cells infected with MDRV exhibited a significant increased levels of LC3-II accompanied with downregulation of phosphorylated form of mTOR, further confirming that MDRV is capable of inducing autophagy. Autophagy could be suppressed by 3-methylademine and induced by rapamycin and chloroquine. Furthermore, we found that σNS induces an increased levels of LC3-II, suggesting that the MDRV σNS protein is one of viral proteins involved in induction of autophagy. Both qRT-PCR and TCID50 assays showed that virus yield was increased in rapamycin treated DF-1 cells following MDRV infection. Conversely, when infected cells were pretreated with chloroquine, virus yield was decreased.
Conclusions
The MDRV σNS nonstructural protein is responsible for MDRV-induced autophagy and benefits virus replication.