19.05.2017 | Review | Ausgabe 6/2017 Open Access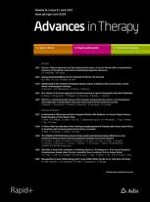 NAFLD as a Sexual Dimorphic Disease: Role of Gender and Reproductive Status in the Development and Progression of Nonalcoholic Fatty Liver Disease and Inherent Cardiovascular Risk
Zeitschrift:
Autoren:

Stefano Ballestri, Fabio Nascimbeni, Enrica Baldelli, Alessandra Marrazzo, Dante Romagnoli, Amedeo Lonardo
Wichtige Hinweise
Stefano Ballestri and Fabio Nascimbeni contributed equally and are joint first authors.
Abstract
Nonalcoholic fatty liver disease (NAFLD) spans steatosis through nonalcoholic steatohepatis, cirrhosis, and hepatocellular carcinoma (HCC) associated with striking systemic features and excess cardiovascular and liver-related mortality. The pathogenesis of NAFLD is complex and multifactorial. Endocrine derangements are closely linked with dysmetabolic traits. For example, in animal and human studies, female sex is protected from dysmetabolism thanks to young individuals' ability to partition fatty acids towards ketone body production rather than very low density lipoprotein (VLDL)-triacylglycerol, and to sex-specific browning of white adipose tissue. Ovarian senescence facilitates both the development of massive hepatic steatosis and the fibrotic progression of liver disease in an experimental overfed zebrafish model. Consistently, estrogen deficiency, by potentiating hepatic inflammatory changes, hastens the progression of disease in a dietary model of nonalcoholic steatohepatitis (NASH) developing in ovariectomized mice fed a high-fat diet. In humans, NAFLD more often affects men; and premenopausal women are equally protected from developing NAFLD as they are from cardiovascular disease. It would be expected that early menarche, definitely associated with estrogen activation, would produce protection against the risk of NAFLD. Nevertheless, it has been suggested that early menarche may confer an increased risk of NAFLD in adulthood, excess adiposity being the primary culprit of this association. Fertile age may be associated with more severe hepatocyte injury and inflammation, but also with a decreased risk of liver fibrosis compared to men and postmenopausal status. Later in life, ovarian senescence is strongly associated with severe steatosis and fibrosing NASH, which may occur in postmenopausal women. Estrogen deficiency is deemed to be responsible for these findings via the development of postmenopausal metabolic syndrome. Estrogen supplementation may at least theoretically protect from NAFLD development and progression, as suggested by some studies exploring the effect of hormonal replacement therapy on postmenopausal women, but the variable impact of different sex hormones in NAFLD (i.e., the pro-inflammatory effect of progesterone) should be carefully considered.