01.12.2018 | Research article | Ausgabe 1/2018 Open Access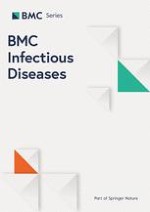 Nasopharyngeal carriage of
Streptococcus pneumoniae

in children under 5 years of age before introduction of pneumococcal vaccine (PCV10) in urban and rural districts in Pakistan
Zeitschrift:
Autoren:

Muhammad Imran Nisar, Kanwal Nayani, Tauseef Akhund, Atif Riaz, Omar Irfan, Sadia Shakoor, Sehrish Muneer, Sana Muslim, Aneeta Hotwani, Furqan Kabir, Cynthia Whitney, Lindsay Kim, Velusamy Srinivasan, Asad Ali, Anita K. M. Zaidi, Fyezah Jehan
Wichtige Hinweise
Electronic supplementary material
The original version of this article was revised: The author reported his name has erroneously spelled as Omer Irfan. The correct name is Omar Irfan.
Abstract
Background
Benefits of pneumococcal conjugate vaccine programs have been linked to the vaccine's ability to disrupt nasopharyngeal carriage and transmission. The 10-valent pneumococcal vaccine (PCV10) was included in the Expanded Program on Immunization (EPI) in Sindh, Pakistan in February 2013. This study was carried out immediately before PCV10 introduction to establish baseline pneumococcal carriage and prevalent serotypes in young children and to determine if carriage differed in urban and rural communities.
Methods
Nasopharyngeal specimens were collected from a random sample of children 3-11 and 12-59 months of age in an urban community (Karachi) and children 3-11 months of age in a rural community (Matiari). Samples were processed in a research laboratory in Karachi. Samples were transported in STGG media, enriched in Todd Hewitt broth, rabbit serum and yeast extract, cultured on 5% sheep blood agar, and serotyped using the CDC standardized sequential multiplex PCR assay. Serotypes were categorized into PCV10-type and non-vaccine types.
Results
We enrolled 670 children. Pneumococci were detected in 73.6% and 79.5 % of children in the infant group in Karachi and Matiari, respectively, and 78.2% of children 12 to 59 months of age in Karachi. In infants, 38.9% and 33.5% of those carrying pneumococci in Karachi and Matiari, respectively, had PCV10 types. In the older age group in Karachi, the proportion was 30.7%, not significantly different from infants. The most common serotypes were 6A, 23F, 19A, 6B and 19F.
Conclusion
We found that about 3 of 4 children carried pneumococci, and this figure did not vary with age group or urban or rural residence. Planned annual surveys in the same communities will inform change in carriage of PCV10 serotype pneumococci after the introduction and uptake of PCV10 in these communities