01.12.2018 | Research | Ausgabe 1/2018 Open Access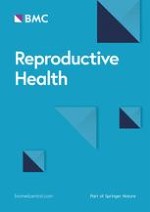 Need for information, honesty and respect: patient perspectives on health care professionals communication about cancer and fertility
Zeitschrift:
Autoren:

Jane M. Ussher, Chloe Parton, Janette Perz
Abstract
Background
Individuals affected by cancer report a need for information about fertility from health care professionals (HCPs), in order to inform decision making and alleviate anxiety. However, there is evidence that many health professionals do not engage in such discussions.
Method
A mixed method design was used to examine the construction and subjective experience of communication with health professionals about fertility in the context of cancer, from the perspective of patients. A survey was completed by 693 women and 185 men, across a range of cancer tumour types and age groups, and in-depth one-to-one interviews conducted with a purposively selected subsample of survey respondents, 61 women and 17 men. The chi square test for independence was used to test for group differences between women and men on closed survey items. Thematic analysis was used to examine the open ended survey responses and interviews.
Results
Significantly more women (57%,
n
 = 373) than men (46%,
n
 = 80) (
X
2
(2517)
 = 6.54,
p
 = .011) reported that they had discussed fertility with a HCP since diagnosis of cancer. Satisfaction with the discussion was reported by 65% (
n
 = 242) of women and 69% (
n
 = 54) (
ns)
of men. This discussion was reported to have been initiated by the patient or their partner in 44% (
n
 = 165) of women and 47% (
n
 = 37) (
ns
) of men. In the interviews and open ended surveys three themes were identified: Feeling heard and informed about fertility after cancer: Positive experiences of HCP communication; "I was never given full disclosure": HCP silence or reticence about discussing fertility after cancer, including the sub-theme "Their primary concern is getting me cancer free": Constructions of absence of fertility communication by HCPs; and Confusion and lack of compassion: Unsatisfactory information provision about fertility and cancer.
Conclusion
Discussion with a HCP about fertility concerns, and satisfaction with the discussion, was associated with reports of lower patient distress, greater knowledge and understanding of the consequences of cancer on fertility, involvement in the decision making process about fertility preservation, and satisfaction with health care.