26.06.2019 | Ausgabe 4/2019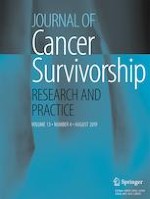 Neurocognitive outcomes in long-term survivors of Wilms tumor: a report from the St. Jude Lifetime Cohort
Zeitschrift:
Autoren:

Ingrid Tonning Olsson, Tara M. Brinkman, Geehong Hyun, Pia Banerjee, Daniel A. Mulrooney, I-Chan Huang, Daniel M. Green, Deokumar Srivastava, Leslie L. Robison, Melissa M. Hudson, Kevin R. Krull
Wichtige Hinweise
Electronic supplementary material
Publisher's note
Springer Nature remains neutral with regard to jurisdictional claims in published maps and institutional affiliations.
Abstract
Purpose
To examine prevalence and predictors of neurocognitive outcomes, social attainment, emotional distress, and health-related quality of life (HRQOL) in long-term survivors of pediatric Wilms tumor (WT).
Methods
One hundred fifty-eight WT survivors (59% female; mean [SD] age 33 [9.1] years; time since diagnosis 29 [9.1] years) and 354 community controls (55.6% female; 35 [10.2] years) completed comprehensive neuropsychological testing and physical examination, including echocardiography/electrocardiography, pulmonary function tests, and endocrine evaluation. Self-report of emotional distress, HRQOL, and social attainment were collected. Impairment was defined in relation to both controls and normative data. Generalized linear models were developed to examine impact of treatment and chronic health conditions on outcomes.
Results
WT survivors performed poorer than norms and controls in 6 of 16 cognitive variables and 1 of 8 HRQOL variables, with scores ranging from − 0.64 (mathematics) to − 0.21 (verbal fluency) standard deviations below expectations. Compared to controls, WT survivors were less likely to graduate college (odds ratio 2.23, 95% confidence interval 1.46–3.41) and had more moderate to severe neurologic conditions (18.4% vs 8.2%,
p
 < 0.001), which were associated with poor memory (
β
 = − 0.90,
p
 < 0.001), attention (
β
 = − 1.02,
p
 < 0.001), and HRQOL general health (
β
 = − 0.80,
p
 = 0.0015). Treatment variables and cardiopulmonary morbidity (higher in survivors) were not associated with outcomes.
Conclusions
Survivors of WT demonstrate impairment in neurocognitive function and have lower social attainment during adulthood, with poorer neurocognitive function associated with neurologic morbidity.
Implications for Cancer Survivors
Survivors of WT should be offered neurocognitive evaluations and rehabilitation. Neurologic conditions should be routinely assessed, and appropriate support offered to reduce risk for functional limitations.