01.12.2017 | Research article | Ausgabe 1/2017 Open Access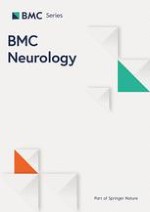 Neuropathy-specific alterations in a Mexican population of diabetic patients
Zeitschrift:
Autoren:

Angélica Carbajal-Ramírez, Rebeca García-Macedo, Carlos Manlio Díaz-García, Carmen Sanchez-Soto, Araceli Méndez Padrón, Jorge Escobedo de la Peña, Miguel Cruz, Marcia Hiriart
Wichtige Hinweise
Electronic supplementary material
The online version of this article (doi:
10.​1186/​s12883-017-0939-6
) contains supplementary material, which is available to authorized users.
Abbreviations
DMN
Diabetic motor neuropathy
DNN
Diabetic non-neuropathic patients
DSHP
Diabetic Sensory Polyneuropathy with Hyperesthesia
DShP
Diabetic Sensory Polyneuropathy with Hypoesthesia
GFR
Glomerular Filtration Rate
HMGCoA
3-hydroxy-3-methyl-glutaryl-coenzyme A
ICAM
Inter-cellular adhesion molecule-1
IFCC
International Federation of Clinical Chemistry
PPAR-γ
Peroxisome Proliferator-Activated Receptor-gamma
TNF-α
Tumor Necrosis Factor-alpha
VCAM
Vascular adhesion molecule-1
Background
Diabetes has reached epidemic numbers worldwide. The prevalence in the Mexican population is around 14%, with neuropathy as a major complication [
1
]. Peripheral neuropathies may result in a variety of sensory and autonomic injuries that usually need of glycemic control and pain management [
2
]. Furthermore, other conditions and complications are likely to be developed by diabetic patients, such as hypertension, retinopathy, and nephropathy [
3
].
Changes in the circulating levels of several signaling molecules have been associated with metabolic diseases. A high profile of inflammatory cytokines is involved in the physiopathology of metabolic syndrome and type 2 diabetes mellitus (T2DM). Moreover, nerve growth factor (NGF) is often altered in these pathologies and also participates in nerve fiber survival [
4
,
5
].
T2DM is a multifactorial disease that evolves with the worsening of a plethora of functions, ranging from metabolic disorders to inflammation, nerve degeneration or compromised renal function as one of its more severe co-morbidities [
3
]. In spite of the huge concern about neuropathies and joint deterioration of sensory and mental functions [
6
], there are few comparative reports in patients with different types of diabetic neuropathy. Here, instead of focusing only on one type of neuropathy or mixing several neuropathies in a single test group, we attempted to characterize the prevalence and extent of these alterations in different types of diabetic neuropathy.
In the present study, we pursued three aims: (1) to determine the clinical characteristics of a population of diabetic patients with different types of neuropathy, (2) to characterize the levels of interleukin 6 (IL-6) and interleukin 10 (IL-10), nerve growth factor and circulating cell-adhesion molecules, and (3) to compare the renal function among the groups of neuropathic patients. We also examined healthy subjects and patients with T2DM, with or without neuropathy, according to several measurements of metabolic, hemostatic, cardiovascular, inflammatory and renal functions.
Methods
Results
Discussion
We analyzed four groups of diabetic patients with different types of neuropathy and compared their metabolic performances with respect to healthy subjects and diabetic non-neuropathic patients. We characterized the most prominent alterations in these groups to identify potential targets for improved treatments on a case-specific basis.
In general, our evidence supports the possibility of diabetic motor neuropathy as a late and severe event in the pathogenesis of T2DM. This group showed the highest duration of diabetes and the most altered profile of the cell-adhesion molecules, in spite of a similar glycemic control and lower dyslipidemia compared to other groups. Accordingly, the GFR reached the lowest values in this group.
Conclusions
Several articles have attempted to elucidate the alterations that contribute to diabetic neuropathy. However, very few of them separated population of patients in groups according to their type of neuropathy. We studied three types of diabetic neuropathy and included a group of non-diabetic subjects and a group of diabetic non-neuropathic patients as controls. We recommend replicating these results in other populations, as well as in prospective studies, for estimating how each variable (or a combination of them) may affect the risk to develop a particular type of neuropathy.
Among the subjects with sensory neuropathies, those with hyperesthesia exhibited a marked impairment in the glycemic control, dyslipidemia and a severely low level of NGF. In our study, diabetic patients with motor neuropathy displayed a compromised renal function, which could reflect an initial step in the development of renal failure. Our results shed light in the major neuropathy-specific alterations of diabetic patients. The latter may help to orient more effective interventions to prevent or treat these diabetic complications.
Acknowledgements
We thank David Ramos and Alfonso Alcántara for their technical assistance. We also thank IMSS A.C. and Gonzalo Rio Arronte I.A.P. Foundations for the equipment to Medical Research Unit in Biochemistry in the IMSS AC.
Funding
Work in Dr. Hiriart laboratory was supported by grants from Consejo Nacional de Ciencia y Tecnología CONACYT CB2009–131647, and DGAPA-PAPIIT IN215611, Universidad Nacional Autónoma de México (UNAM).
Availability of data and materials
Datasets are available as supplementary material.
Ethics approval and consent to participate
Prior to the study, we obtained ethical clearance by the Ethics and Research Institutional Review Boards of the Mexican Institute of Social Security (protocol approved under the number 2004–3601-002 for the National Commission for Research), at the facility Unidad Médica de Alta Especialidad (UMAE) "Bernardo Sepúlveda" of the hospital Centro Médico Nacional "Siglo XXI" in Mexico City.
Written informed consent to participate was obtained from patients before their enlistment in the study.
Consent for publication
Informed consent allowing the publication of the conclusions derived from this study was also obtained from patients.
Competing interests
The authors declare that they have no competing interests.
Publisher's Note
Springer Nature remains neutral with regard to jurisdictional claims in published maps and institutional affiliations.
Open Access
This article is distributed under the terms of the Creative Commons Attribution 4.0 International License (
http://​creativecommons.​org/​licenses/​by/​4.​0/​
), which permits unrestricted use, distribution, and reproduction in any medium, provided you give appropriate credit to the original author(s) and the source, provide a link to the Creative Commons license, and indicate if changes were made. The Creative Commons Public Domain Dedication waiver (
http://​creativecommons.​org/​publicdomain/​zero/​1.​0/​
) applies to the data made available in this article, unless otherwise stated.