01.12.2015 | Debate | Ausgabe 1/2015 Open Access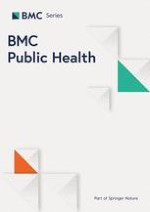 No one's discussing the elephant in the room: contemplating questions of research impact and benefit in Aboriginal and Torres Strait Islander Australian health research
Zeitschrift:
Autoren:

Roxanne Bainbridge, Komla Tsey, Janya McCalman, Irina Kinchin, Vicki Saunders, Felecia Watkin Lui, Yvonne Cadet-James, Adrian Miller, Kenny Lawson
Wichtige Hinweise
Competing interests
The authors declare that they have no competing interests.
Authors' contributions
Roxanne Bainbridge performed the review and synthesis of literature that supports the discussion and constructed the draft. All authors, RB, KT, JM, IK, VS, FL, YJ, AM and KL read, contributed important intellectual content to the draft; and approved the final manuscript.
Authors' information
The authors constitute an informal collaborative of multidisciplinary researchers from James Cook University in North Queensland Australia, some of whom have been working in Indigenous Australian health research for the past three decades. The author team includes 4 Aboriginal Australian researchers (RB, YCJ, AM, VS) and 1 Torres Strait Islander researcher (FWL) and 4 non-Indigenous researchers (KT, JM, IK, KL). We cover the disciplines of health, education, business and health economics.
Abstract
Background
There remains a concern that Indigenous Australians have been over-researched without corresponding improvements in their health; this trend is applicable to most Indigenous populations globally. This debate article has a dual purpose: 1) to open a frank conversation about the value of research to Indigenous Australian populations; and 2) to stimulate ways of thinking about potential resolutions to the lack of progress made in the Indigenous research benefit debate.
Discussion
Capturing the meaning of research benefit takes the form of ethical value-oriented methodological considerations in the decision-making processes of Indigenous research endeavours. Because research practices come from Western knowledge bases, attaining such positions in research means reconciling both Indigenous and Western knowledge systems to produce new methodologies that guide planning, evaluating and monitoring of research practices as necessary. Increasingly, more sophisticated performance measures have been implemented to ensure academic impact and benefits are captured. Assessing societal and other non-academic impacts and benefits however, has not been accorded corresponding attention. Research reform has only focussed on research translation in more recent years. The research impact debate must take account of the various standards of accountability (to whom), impact priorities (for whom), positive and negative impacts, and biases that operate in describing impact and measuring benefit.
Summary
A perennial question in Indigenous research discourse is whether the abundance of research conducted; purportedly to improve health, is justified and benefits Indigenous people in ways that are meaningful and valued by them. Different research stakeholders have different conceptions of the value and nature of research, its conduct, what it should achieve and the kinds of benefits expected. We need to work collaboratively and listen more closely to the voice of Indigenous Australians to better understand, demonstrate and measure health research benefits. The authors conclude that as an imperative, a systematic benefit assessment strategy that includes identification of research priorities and planning, monitoring and evaluation components needs to be developed and implemented across research projects. In Indigenous health research, this will often mean adopting a benefit-led approach by changing the way research is done and preferencing alternative research methodologies. As a point of departure to improving impact and reaching mutually beneficial outcomes for researchers and partners in Indigenous health research, we need to routinise the assessment of benefit from outset of research as one of the standards toward which we work.